When it comes to things men avoid with their lovers, going to a cheesy romance movie ranks right up there with cleaning a clogged toilet. Going with your girlfriend to see a generic love movie is almost a rite of passage for a couple, acting as proof that you're willing to inconvenience yourself just that much in order to see her naked.
Some men actually do like romance movies, but most won't ever admit it. I did recently when I highlighted my favorite romance movie of all time, "Crazy/Beautiful." I might be undermining the status of my man card, but I could care less. I get enough weird looks from other men when I say I find Hugh Jackman sexy. If they think less of me because of that, then that's their problem.
In talking about my favorite romance movie, though, it occurred to me that there haven't been a lot of quality romance movies lately. I'm not saying every one of them have been garbage, but I can't recall too many that really stood out or weren't the sub-plot of a superhero movie.
At the moment, romance movies are almost like westerns in that they're out of style. Unlike westerns, though, some romance-heavy movies are making an impact, namely the "50 Shades of Grey" franchise. Say what you will about those movies, and many have, but it did make money. That's the only excuse Hollywood needs.
There will always be a market for romance, to some extent, because we're a romantic species. We all seek love in our lives. Romance, despite what the bitter dispassionate cynics may say, resonates with all of us and it should. That's part of why I write romantic sexy novels.
So rather than spend too much time trying to find another romance movie that appeals to me like "Crazy/Beautiful," I'm going to try something else. I'm going to create a list, of sorts, to describe my ideal romance movie. Like I've done with other movies, I'm going to keep it simple and concise.
I'm not smart or successful enough to write an entire script for the perfect romance movie. I can only offer tips, concepts, and a general framework for such a movie. For the sake of shameless branding, I'm going to call them my "Passion Rules." Since I emphasize passion so much in my novels, I might as well embrace that brand.
With that in mind, here are Jack Fisher's unofficial rules for making the perfect romance movie. If any Hollywood producer wants to strike the right chords and soak the maximum amount of panties, then these simple passion rules will help in that effort.
---
Passion Rule #1: The Romance Must Be (Unapologetically) Sex-Positive
This is the most important element of any powerful romance movie. That's not to say that it has to rely entirely on sex, sexy scenes, or sex-centered plots. That's what porn is for. By sex-positive, I mean that in the tradition of superheroes like Deadpool and Starfire.
Sex and physical intimacy can't be the center of the relationship, but it can't be an afterthought either. In the real world, people express their love through sex. Priests, mullahs, rabbis, and monks may hate that, but that's what' people do. It's fun, intimate, and enjoyable on so many levels. A good romance movie should not shy away from that.
The romance doesn't have to exist because of great sex. The great sex needs to exist because of the romance. It shouldn't be a complication, an issue, or an obstacle. There are enough nerdy coming-of-age stories about horny teenagers trying to get laid. In a sex-positive romance, the sexy parts complement the passion.
That also means those parts aren't pornographic, but they aren't heavily censored like a 50s sitcom either. They should be willing to show breasts, butts, and genitals in all their glory. If you want sexy, romantic love, you can't and shouldn't censor it. Granted, that may earn this movie an R-rating, but given the box office returns of the "Deadpool" movie, that doesn't have to be a deal-breaker.
---
Passion Rule #2: The Romance Must NOT Rely Or Depend On A Love Triangle
This is only a rule because love triangles are so inherently toxic that they might as well be the romantic equivalent of a spastic colon. I've gone on record as saying that love triangles are an affront to romance in both the real world, the fictional world, and any other kind of world. As such, they have no place in an ideal romance movie.
It's not just because love triangles require that one character get screwed while the other two come off as assholes. The very concept devalues the romance itself, creating the impression that these two characters have to be together just because another romance didn't work.
That's part of why I deemed the Cyclops/Jean Grey/Wolverine love triangle in X-men the worst love triangle of all time. It makes every character involved look bad. It also creates the impression that these characters have to be in love, rather than actually wanting to. Short of dead animals and poop jokes, I can't think of anything less romantic.
For any great romance movie to work, it cannot be the product or catalyst for a love triangle. There can be ex-lovers involved. There can even be a few broken hearts along the way. However, the story cannot revolve around two people loving each other despite or because of other romantic entanglements. It's both counterproductive and frustrating to everyone involved.
---
Passion Rule #3: There Must Be Time, Energy, And Depth To The Romance
In many other movie genres, from over-the-top action movies to psychological thrillers, there's usually some sort of romantic sub-plot. From the "Transformers" franchise to "Erin Brockovich," there's usually an effort to squeeze a little romance into a larger plot.
There's nothing wrong with this and I totally support it. However, if you're trying to make a real romance movie, you can't use the same approach that Michael Bay uses in movies with giant robots. In those movies, the romance has to be wedged in between the scene where cities are blowing up and aliens are invading in order to keep the plot concise within a two-hour movie.
If the goal of the movie is to craft a compelling romance, it has to replace those invading aliens with the kind of time, energy, and depth that goes into making a romance work. It can't always work like "Titanic" and unfold in the course of a few days. There has to be a sense of progression and effort for both characters.
It's not enough to just meet in a bar and find each other attractive. Each character has to have a particular motivation that fully complements the other. That's how strong romances form in real life. In a movie, those same elements can be pushed even farther by Hollywood magic. If you don't think that has any appeal, then you haven't seen "Magic Mike."
---
Passion Rule #4: The Obstacles The Romance Faces Must Not Be Forced Or Contrived
This rule is related to the previous one in that it it's a natural byproduct of romance being wedged in between alien invasions. Again, I'll reference the "Transformers" movie because they do everything right and wrong with respect to these tropes.
The primary romance in the first two movies, Sam Witwicky and Mikaela Banes, is entirely built on a foundation of running from killer robots. That's how they come together. That's how their relationship progresses. That's really the only obstacle we ever see them facing together.
In a sense, their romance is forced by circumstance, namely an invasion of killer transforming robots. That's not exactly a catalyst for meaningful romance. A romance built around the adrenaline rush that comes with fleeing from killer robots is not a romance that's built to last.
Every romance faces obstacles. Not all of those obstacles have to involve running from killer robots. They have to be stressful, meaningful, and even a little dangerous. More than anything else, though, they have to be something that both characters seek out together. By making it a shared journey, the romance becomes that much more epic.
---
Passion Rule #5: The Lovers Must Not Be (Entirely) Dependent On Each Other
This is one of those subtle rules that you don't really notice until you scrutinize a romance. In some respects, it's Disney's fault for making the concept of the fairy tale romances so damn popular. As a result, we don't always realize when a romance is less a romance than it is a dependence.
It's something that plays out in cheesy love songs as well, the idea that someone loves another person so much that they need them. It's not just that they want to be with them. They need to be with them or they'll die. That may make for a good song by a generic boy band, but in terms of meaningful romance, it's downright unhealthy.
I've talked about the thin line between love and obsession. Some movies do lousy job of walking that line, creating relationships where the characters can't stand on their own two feet. It's even more apparent in shows like "The Big Bang Theory" and "True Blood."
Too many characters depend on others to be interesting. It makes the romance feel less genuine and the characters more bland. For any romance movie that looks to check the right boxes, it has to establish that this is not that kind of relationship. The characters should be individuals seeking to make each other better and sexier. That's the core value of any great romance.
---
Passion Rule #6: The Little Things In The Romance Have To Matter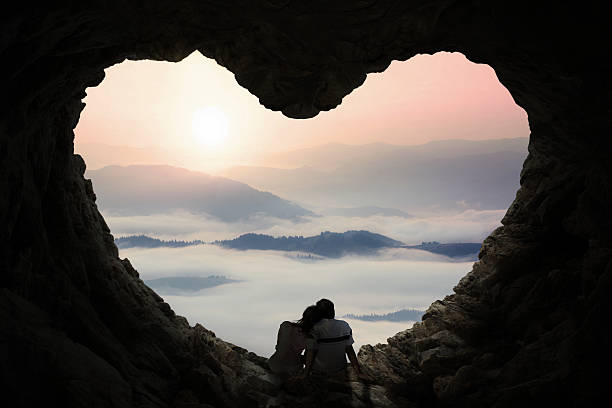 The most epic romances in movies, TV, and sexy novels like the ones I write all involve some sort of epic journey where two people come together in a powerful, meaningful, and hopefully sexy sort of way. That's a big part of what makes romances like Romeo and Juliet, Jack and Rose, or Superman and Lois Lane so iconic.
However, that epic journey is just one side of the coin. The other, which many movies ignore, are the little things that make a romance great. Those are the same little things that help some couples stay together for decades. It's those subtleties between the characters that make their romantic journey feel meaningful.
Now, I'm not saying my ideal romance movie has to dedicate a full half-hour to two characters listing all the quirks they love about each other. Those quirks should reveal themselves throughout the journey that the story takes them on. They can't just love each other when they're at their most passionate. They also have to share that love when they're at their most dispassionate, as well.
This might be the hardest element to incorporate into a movie. Then again, we have movies about stoners losing their car and snakes on a plane. If Hollywood can make movies about that crap, then they have no excuses when it comes to romance.
---
I hope that got hearts racing and panties moistening to all those who read it. Even for those who claim to not care for romance movies, I hope this offers some intrigue. We all need love in our lives. A good romance movie is like a free piece of cake. It inherently makes our day better.
Now, here's why a movie like this will never happen. First and foremost, it has never been cool or manly for men to like romance movies. I'm sincerely trying to change that with my novels, but it probably won't change much within my lifetime. Since the 18 to 35-year-old male demographic is one the most sought-after demographics in the economy, we can't expect Hollywood to ignore them.
A romance movie like this, which actually emphasizes romance, would have limited appeal, if only because it wouldn't translate as well to international markets as giant robots. It also couldn't be watered down to a PG-13 rating, which every movie seeks these days to appeal to the most people possible.
A movie like this would also struggle to find the necessary actors and actresses. As I've pointed out before with the flaws in creating quality erotica/romance, most of the Hollywood elites are reluctant to take their clothes off and get too sexy. There's still a stigma against getting too sexy, even if movies like "Deadpool" and "50 Shades of Grey" are changing that.
At the moment, there are too many forces working against a movie like this. A lot would have to change, both in terms of the movie industry and the attitudes of movie-goers, for something like this to ever happen. Then again, if a movie like "Crazy/Beautiful" can still work, then maybe I'll live to see the day when a movie this romantic and sexy happens. I may not be able to inspire it with my novels, but I'm sure as hell going to try.