There are many disagreements about gender these days, but when it comes to orgasms, most reasonable people are on the same page. In general, regardless of politics or genital configuration, we're in favor of them. We support efforts to experience more for ourselves and for our partners. In matters of sex, it's one of the few unifying issues.
Even if most people agree that orgasms are awesome, there are still some sources of tension. I've already touched on the current status of the orgasm gap, as it pertains to women. That is still an unresolved issue and the current status of gender relations can only improve if that gap is reduced or eliminated.
However, there is another orgasm gap that is rarely touched on, but inescapably linked to the current pleasure parity. This one pertains to men and, unlike the female orgasm gap, is shackled by hard biological limits. Any man, myself included, knows those limits all too well.
It's no secret, but it might as well be one because it's rarely talked about. Without getting too graphic, I'll just say that the female orgasm is a symphony whereas the male orgasm is like a kazoo. It's a one-note instrument that is simple, basic, and blunt. You can still make music with it, but the range is limited.
That's because men have something called a refractory period. It's basically the cool-down period that men experience after orgasm. From a biological standpoint, it's the part of sex where the brain and genitals tell one another that the job is done and it's time to rest. That process involves releasing all sorts of hormones and chemicals that are responsible for men getting sleepy after sex.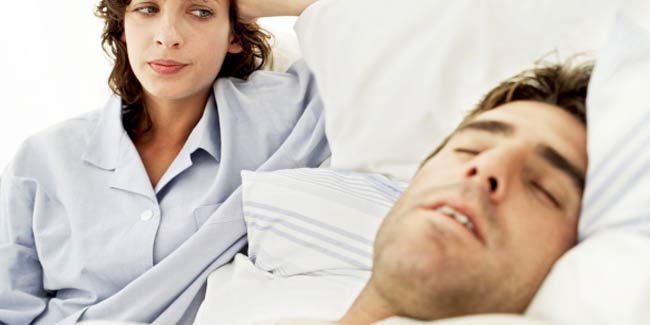 It's the reason why men have a difficult time getting aroused again after sex, both physically and mentally. Once a man reaches that peak, it takes a while to get to that level again. It can take as little as 15 minutes to almost an entire day. During that time, though, a man's ability and desire are significantly hindered.
This inescapable process is also the source of many jokes about premature ejaculation and men who can't last long in bed. I don't doubt it's a factor in the orgasm gap. Whereas it takes a man only two to three minutes to achieve orgasm, it takes a woman an average of 12 minutes to do the same. That is not a trivial gap.
Conversely, women aren't hindered by a refractory period. Even though it takes women longer to climax, they're capable of having more orgasms in rapid succession. To give you an idea of just how many more women are capable of, the record for most female orgasms in an hour is 134 whereas the most a man has ever had is 16. Again, that is not a trivial gap.
While men don't have to look far for tips and tricks that allow men to have multiple orgasms, many of these so-called techniques are just gimmicks. They're methods for improving stamina and control, which is a great thing to have with any partner. However, it doesn't change the fundamental biology of refractory periods.
That's not to say this particular gap is impossible to close. That's also not to say that there aren't documented cases of men achieving multiple orgasms. They do exist, but there's not a lot of research on the topic, especially compared to the amount of research on the female orgasm.
If we're to close the orgasm gap for everybody, though, this is something that's worth studying. I would even argue that we can't solve the orgasm gap with women without confronting this lesser-known gap with men. In essence, that refractory period is the greatest hindrance to true orgasm parity.
Just talking about it only goes so far, though. Unlike the female orgasm gap, the refractory period is rooted in biology rather than psychology. From an evolution standpoint, it makes sense. By achieving orgasm quickly, a man can spend less time impregnating a woman and more time surviving. It was a necessary trait for managing the survival/reproduction dynamic of the human species.
Like many other traits from our pre-modern ancestors, though, these traits are less necessary in the modern era. In fact, they can be a liability. In a world of low infant and maternal mortality, we have more incentive to seek quality over quantity in our lovers. The refractory period, much like our body's tendency to get fat, is a real hindrance to that effort.
Addressing it is probably not going to be as simple as telling men to do kegel exercises. Men being able to achieve multiple orgasms may require an effort similar to that of developing the female birth control pill. In the same way modern medicine has given women control over their fertility, it may end up doing the same for male orgasms.
How modern medicine would go about that is well-beyond my expertise. However, we already do have some clues as to what goes into reducing the refractory period. Studies has shown that a chemical called prolactin may play a major role.
Specifically, when a man climaxes and goes through a refractory period, levels of prolactin in the body spike. In rare cases of multi-orgasmic men, though, it doesn't rise in conjunction with an orgasm. Now, that could be only be part of a much more complex process, as is often the case in medicine, but it's a start.
In the same way some people are already hacking their biology for reasons relating to health and beauty, it may be possible to tweak certain bodily processes to enable men to have the same orgasmic potential as women. It doesn't even have to extend to modifying genetics. It can just involve tweaking chemical and hormonal processes, something we've been doing in medicine for years.
Unfortunately, research on this phenomenon is scant at best. However, given how much money pharmaceutical companies have made treating sexual dysfunction, I believe the incentives are there. It may take a long time, but given the progress medicine has made on male contraception lately, I think the infrastructure is in place and so is the market.
It's hard to predict what form modern medicine will take in treating any condition, be it the limits of the male orgasm or the current orgasm gap with women. However, I am confident in saying that any advance that puts everyone on the same level of orgasmic potential will be a game-changer of the sexiest kind.