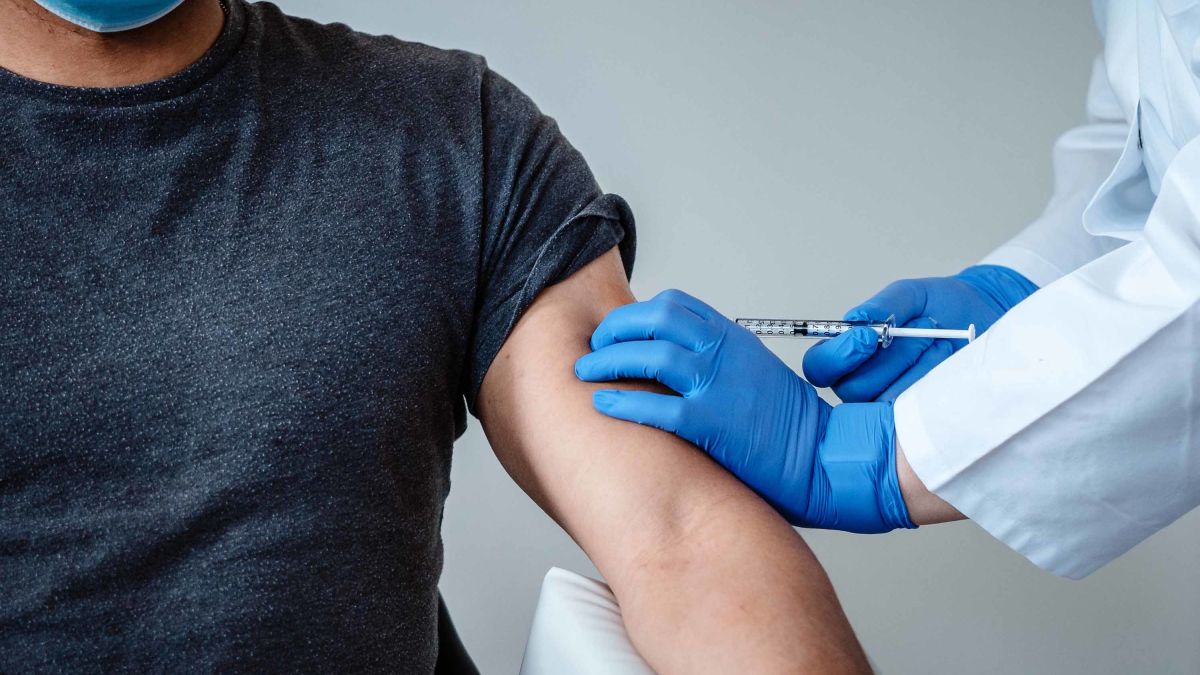 There's a time for discussing serious politics.
There's a time for discussing the veracity of certain scientific principles.
There's even a time to question the very assumptions we once held without reservation.
All that said, a global pandemic is not one of those times.
I bring this up because, like so many others who have been stuck at home for months on end, my ears perk up every time I hear news about a potential vaccine for COVID-19. There's a good reason for that. Every legitimate doctor, who doesn't have a TV show or infomercial, says the same thing. The best and quickest way to end any pandemic is with a vaccine.
That's not news for most people. If you passed high school biology, you know what a vaccine is and why it works. However, in the years leading up to this pandemic, there was a concerted movement against vaccines, especially for young children. It was called the anti-vaxx movement and, like many social movements relating to science, it was driven by misguided goals and faulty data.
I won't get into the history of the movement. John Oliver already did a very comprehensive breakdown on the issue back in 2017, long before the pandemic. Here's the video in case you need a refresher.
Even if you don't support all the points Mr. Oliver made, I do have a message for those still skeptical of vaccines. Whether you were anti-vaccine before the pandemic or have just come to distrust modern medicine in general, I have one critical question to ask.
What's your alternative for ending this pandemic?
It's a legitimate question. Nearly every doctor agrees. Vaccines work. A vaccine is what will end this pandemic. If all those doctors are wrong and your side is right, then this is the best possible time to prove it.
You, whether you identify as an anti-vaxxer or are just skeptical of western medicine, have a chance to both show up the entire medical establishment and save thousands of lives. People are dying. Economies are faltering. Societies are frozen in place. The medical establishment, no matter what you think of them, are working on a solution. Where's yours?
Now, I'm not saying the medical establishment is staffed by angels. There are many shady dealings in the modern medical industry, especially among pharmaceutical companies. Corrupt her not, however greedy their motivations might be, they're still doing the work. They're researching, developing, and testing potential treatments for this deadly disease.
There's still time for the movement to do the same. If there's any legitimacy to the anti-vaxxer's stance, this would be their chance to demonstrate it. If anyone in this crowd, be it some renegade doctor or Jenny McCarthy, can come up with a better treatment, then they won't just be a hero for saving so many lives. They'll have proven their point beyond any reasonable doubt.
The time to make that statement is now. At some point, they're going to find a treatment. It probably won't be this year, but with lives, money, and prestige at stake, someone is going to succeed. Then, as the pandemic subsides and cases decline, what will the anti-vaxxer crowd have to say?
They'll watch with the rest of the world as a vaccine ended a pandemic. On top of that, they'll have sat around and done absolutely nothing to have developed another treatment. They had a chance to both save lives and show up the medical establishment, but failed. What does that say about the movement and its credibility?
That's just some food for thought.