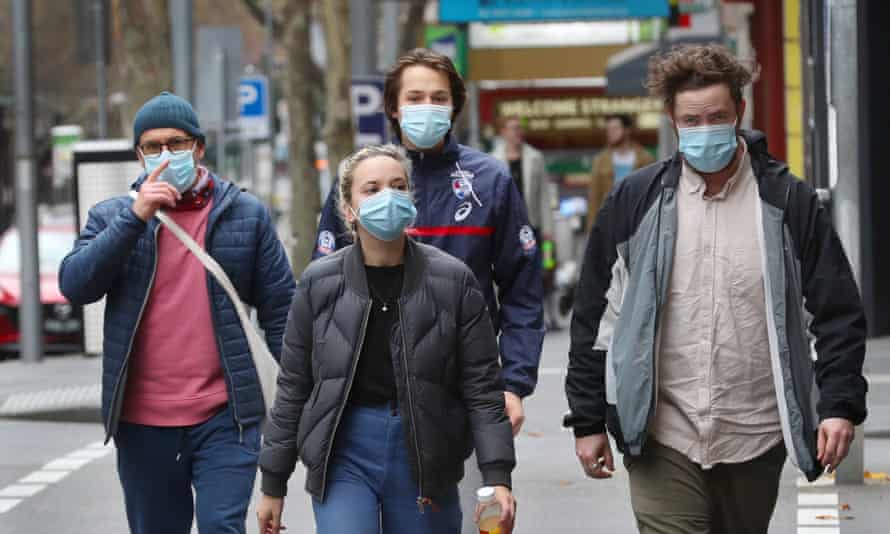 The past few months have been full of objectively great news in terms of ending the COVID-19 pandemic. Given how, at this time last year, the entire world was shutting down and the news kept getting worse with each passing day, I welcome that news. Hell, I'm willing to celebrate it.
It's now safe to say with a straight face that we're almost through this once-in-a-century pandemic. The trend line, both in terms of new cases and deaths, is going down. It's still terrible in some parts of the world, but unlike last year, we have multiple vaccines with which to fight it.
Again, this is a good thing. I got my vaccination and I cannot overstate the relief I felt when it was all said and done. I still take precautions when I go out in public, mostly because there are still some restrictions in place and I understand that not everyone has gotten their vaccine. That includes wearing a mask.
Then, last week, a big announcement from the Centers for Disease Control brought more good news to those who have been vaccinated. Apparently, if we get the vaccine, then there's no reason to keep wearing a mask. Here's the story from NPR.
NPR: Fully Vaccinated People Can Stop Wearing Masks Indoors And Outdoors, CDC Says
The Centers for Disease Control and Prevention says that fully vaccinated adults can safely resume activities indoors or outdoors without masks or distancing, in gatherings large or small. The announcement marks a major milestone in the effort to emerge from the coronavirus pandemic in the United States.

CDC Director Dr. Rochelle Walensky announced the new guidance Thursday.

"You can do things you stopped doing because of the pandemic," Walensky said.

The new policy is based on recent real-world studies from Israel and the U.S. on people who've been vaccinated, she said.
Once again, I welcome this news. Like everyone else, I'm sick of having to wear a mask, just to go and get groceries. I also don't like wearing a mask when I work out. That's just one other piece of cloth that gets all sweaty and stinky. I'm as eager as everyone else to discard them.
However, despite this welcome news, I've already made a choice. I will continue wearing a mask in public, at least for now.
My reason for doing so has nothing to do with my trust in the science. I believe it's legitimate. This is the Center for Disease Control. They're not some wannabe guru trying to sell vitamins as a cure all. These brave men and women have been on the front lines since this crisis began. They've earned that credibility.
For that same reason, I choose to wear a mask because I understand that not everyone trusts the news and policies that public officials have given. That includes those who refuse to get the vaccine and refuse to wear masks. As a result, these people, who are a sizable chunk of the population, are still vulnerable. They'll remain vulnerable until the infection rate is at a point where it's easy to track, treat, and contain.
We're not quite at that place yet. As of this writing, only about half the population has been vaccinated by at least one of the available vaccines. Just this past week, most clinics and pharmacies in my area started offering walk-in vaccinations without an appointment. That's a great thing and people now have no excuse not to get one.
However, until that vaccination rate gets to a point where the virus can't easily spread, I'm still wearing a mask. Even though the vaccine does prevent me from getting ill or showing symptoms, there's still the possibility of breakthrough infections. While those vaccinated may never feel ill at all, they may still spread it and they could spread it to someone who is not vaccinated.
I do not want to be one of those people.
I do not want to be someone who spreads this terrible disease to someone, even if I never feel sick.
Yes, wearing a mask is uncomfortable and I look forward to discarding them.
No, I'm not willing to risk hurting other people for my own personal comfort.
That's not just an informed choice. It's the right thing to do and it'll get us out of this crisis that much sooner.