I admit that I am not a fan of April Fools Day. That's not to say I don't enjoy a good laugh. My weekly Sexy Sunday Thoughts should be proof enough of that. I just don't really care for a holiday that makes me a lot more cautious whenever I open a fresh beer.
I'm also not big on pranks. I leave that sort of thing to the YouTube stars of the world. For me, pranks are just too elaborate a way to get a laugh. I think the world is funny enough without jumping through too many hoops. Just reading the headlines from Florida is sufficient sometimes.
As a result, I never developed a fondness for April Fools Day. I had friends who took it seriously, pulling pranks that had varying degrees of humor. Most failed, in my opinion. They often involved things like replacing water with vodka or slipping a used condom into their laundry. Some laughed. Some rolled their eyes. I usually shrugged it off.
However, in the spirit of April Fools Day, I'd like to share a story about the greatest prank I ever saw anyone pull off. To date, it's the only prank that ever had me on the floor, laughing hysterically. It's also one of the few pranks where both the prankster and the victim can laugh equally. I doubt such a prank will ever be topped, at least for me.
Before I tell the story, though, I should probably make a quick disclaimer. The context and time of this prank is what helped it work. Trying to replicate it today might still get plenty of laughs, but I don't think it would be as effective so I strongly discourage anyone from trying. That said, here's how it played out.
---
It happened at one of the first jobs I had out of college. It was at a software company, which I've mentioned before. This company was full of young, fresh-out-of-college people like me who primarily provided technical and administrative support. It was a great environment, one where it wasn't uncommon to see someone bring toys into the office.
The victim of the prank, in this case, was a co-worker who sat next to me in a small office. We both worked technical support, answering emails and phone calls. He had a great sense of humor and always seemed full of energy. In short, he was the perfect target for another co-worker who worked the sales department.
That co-worker, who most would agree was one of the smartest minds at the company, had a reputation for being inventive. The man once programmed his email to make a loud fart noise every time it got a message from a particularly troublesome client. We all thought that was funny, but he really outdid himself this time.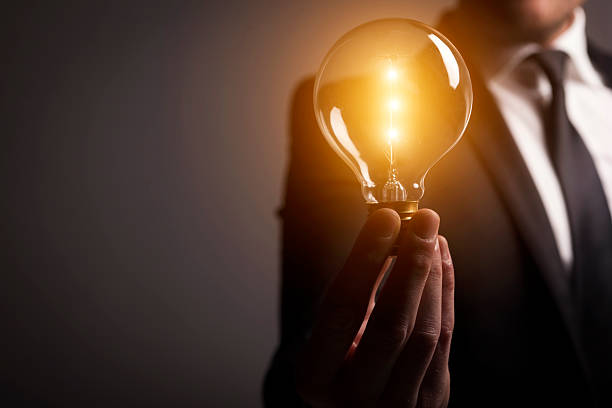 On the morning of April 1st of that year, he placed an ad on Craiglist pretending to be an animation studio in search of a voice actor. Specifically, the ad said that it needed a really good pirate voice for a cartoon character in a short animated clip. It then requested that aspiring voice actors call a number and leave a voicemail of them doing their best pirate impression. Guess who's number he listed?
I'll give everyone a moment to appreciate the creativity employed in this prank. It wasn't overly elaborate. It wasn't overly destructive either. Nobody had to clean up a huge mess. Nobody had to pay someone's laundry bill. The most it did was clog my co-worker's voicemail with dozens of messages from aspiring voice actors.
Over the course of the next eight hours, my co-worker received a flood of calls, most of which went to voicemail. Those calls contained a wide array of aspiring voice actors talking like pirates in ways that ranged from impressive to deranged. I don't remember just how many calls he got. I just remember the steady stream of laughter that followed over the course of the day.
By late afternoon, word had spread about the prank. Everyone from the interns to the supervisors crowded into this tiny, confined office that was only supposed to hold four people at the most. Despite those constraints, they all crowded around the desk and listened to voicemail after voicemail of pirate voice auditions. I was in the front row. It was too hilarious for words.
I distinctly remember one message where a guy really got into it, telling this elaborate two-minute tale of his life as a pirate in a voice that Johnny Depp himself would've appreciated. Within 30 seconds, I was on the floor clutching my sides, laughing so hard I couldn't breathe.
It was, by far, the most memorable April Fools Day I had ever experienced. I think the entire office gave my co-worker and his friend a round of applause for this prank. They both laughed too. In fact, even when they called some of the people to let them know it was a prank, they laughed as well. It was just that hilarious.
Regardless of how you feel about April Fools Day or pranks, it's hard to deny that what my co-worker's friend did was objectively funny. Moreover, it was funny in a way that everyone could appreciate. That, in many respects, is the true measure of a great prank. I'm not saying it'll ever be topped. I'm just saying that it set the bar pretty damn high.
So that, my friends, is the story of the greatest April Fools Day prank I ever witnessed. I wanted to share it a few days before April Fools Day this year, if only to reassure some that there's still a place for that kind of humor in the era of political correctness, fake news, alternative facts, and viral videos featuring dancing gorillas.
We all need to laugh every now and then. April Fools Day gives us an excuse to make the extra effort. Some, like my old co-workers, took full advantage of it and the lives of those effected are better because of it. With that in mind, I hope everyone finds a way to laugh as hard as I did that fateful day on April Fools Day this year.