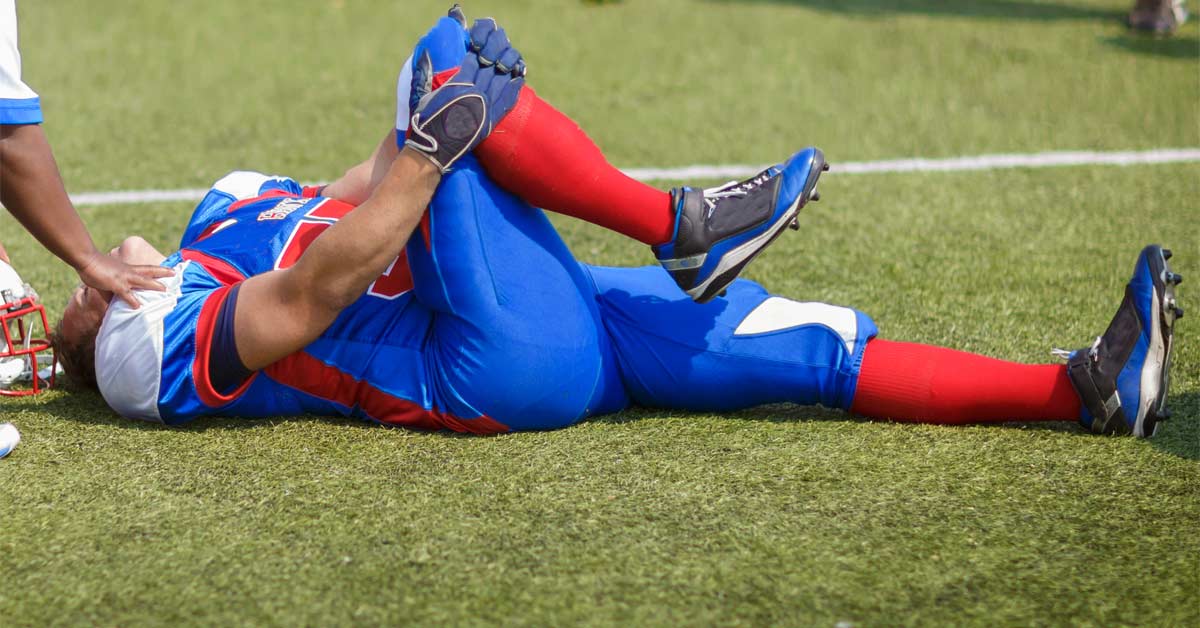 We all like showing off scars. It doesn't matter how big they are. We still use them as a catalyst to tell stories about ourselves. I don't always get it. It's just one of those weird things people do to make them seem tougher and more badass than they really are.
It's not just a man thing, either. Women do this too. They just tend to be more subtle about it.
I have my share of scars from lingering injuries over the years. Each one of them has a story behind it. Some are more painful than others. There are a few I'd rather not share. Instead, I'm going to share a different kind of story about bodily injuries. Specifically, I'm going to tell the story about the dumbest injury I ever got.
It left no badass scar.
It didn't make me tougher or stronger.
It was just a stupid fluke of an injury that taught me how hilariously frail the human body can be. More than anything else, I hope this story makes you laugh and appreciate the less foolish injuries we endure.
This particular injury occurred when I was playing little league baseball. For a time, it was a spring tradition. My dad would sign me up for little league and we'd build our weeks around it. For the most part, it was great. I loved baseball. I loved playing. I won't say I was that good, but I certainly wasn't that bad, either. I had fun, for the most part.
Like with any sport, you're bound to get a few injuries here and there. I'd endured a few in that time. It was nothing I couldn't handle. It was nothing that left a scar, either. I got lucky, compared to some of my teammates.
That changed one fateful day at practice. I think I was in the 4th or 5th grade at the time. I wasn't doing very well that day. I don't know why. My game was just off. I wasn't hustling as much as I usual. I was content to just get through practice and prepare for the game.
Then, during fielding drills, the coach hits a ball my way while I'm playing outfield. Rather than glove it, I reach down to pick up the ball so that I can make a play at third base. In doing so, I badly jam my middle finger right against the ball.
It was the flukiest of fluke plays. I reached in and hit the ball with my finger at just the right angle to do some damage. I felt that damage too because I immediately whined about it. I still tried to shake it off, but by the end of practice, my middle finger was noticeably bruised. Part of it also started swelling. By the next day, my finger looked like it got stung by multiple bees.
It hurt like hell. On top of that, it was the same hand I used to write with. That made doing school work more painful than it already was. However, that wasn't what made the injury so dumb. What truly made it stand out was that, for nearly a week, I could not bend my middle finger.
That meant that, for reasons beyond my control, it looked like I was giving everyone the finger. It was funny at times, but it hurt so much at the time that I don't remember laughing much. I didn't need a splint or anything. I just had to wait for it to heal. That was a long wait and there were plenty of embarrassing moments in between, especially at school.
I'm sure my parents remember some of those moments. I complained to them a lot and the best anyone could offer was a bag of ice. It was a miserable time, to say the least. I almost preferred a more serious injury. That would've made for a better story to tell. You just can't tell a great story about picking up a baseball awkwardly and jamming your finger.
It did eventually heal. I did eventually go back to playing little league. I was just a lot more careful when it came to fielding ground balls. I endured more injuries over that time, but none were quite as dumb as that.
If you've got a dumber injury you'd like to share, please do so in the comments. Let's not pretend every injury is epic. We're all fallible human beings at the end of the day. We're going to do stupid things and hurt ourselves in stupid ways. The best we can do is laugh about it and learn from it.