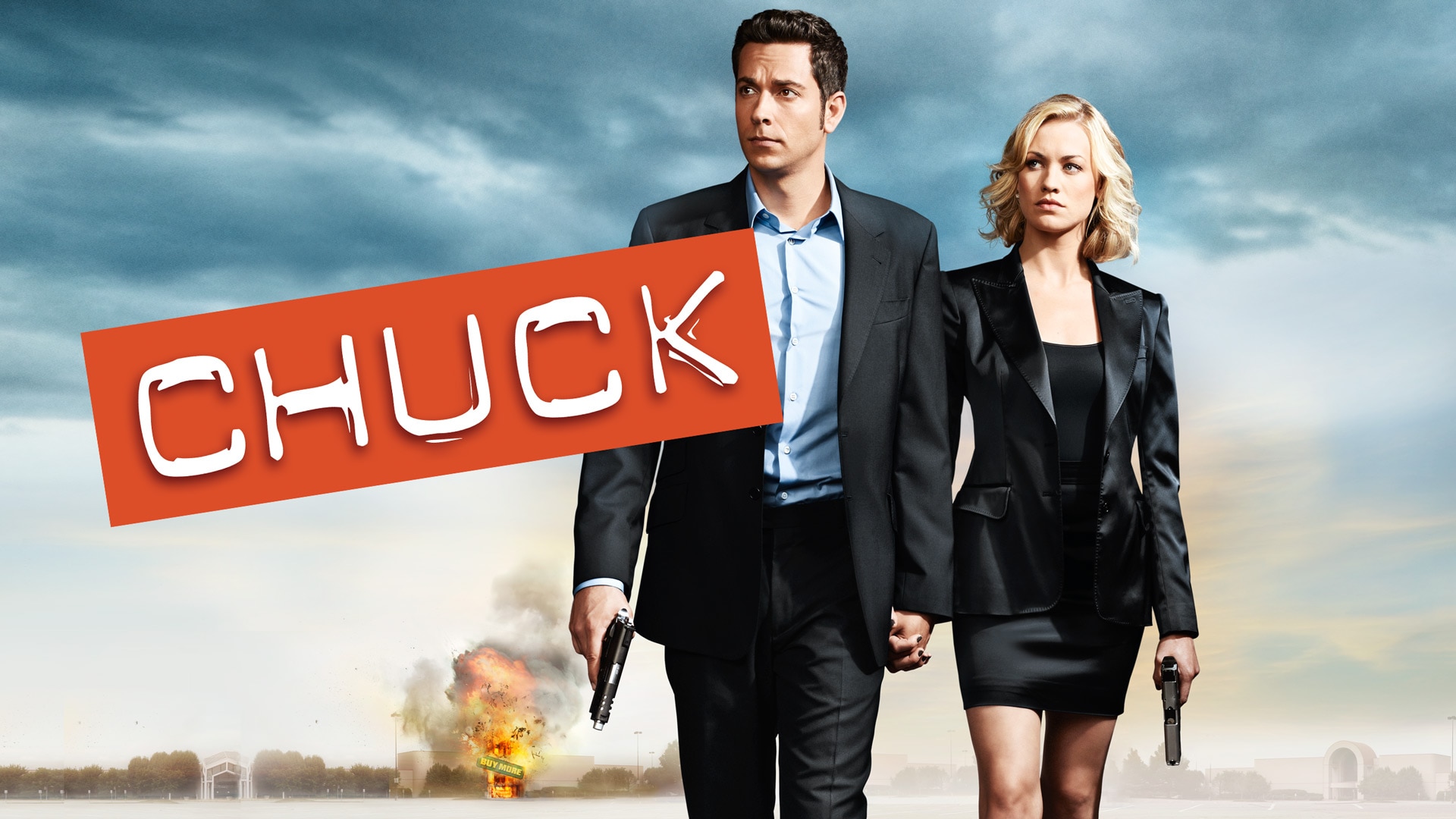 The Coronavirus/COVID-19 pandemic has required everyone to get creative in alleviating boredom. At some point, there's only so much binge-watching you can do with new shows. That's because, along the way, you find out just how many of them turn out to be utter crap. As such, you find yourself returning to older shows that you haven't forgotten, but haven't seen in a long time.
I found myself in that exact position recently. Over the weekend, I was in search of a new show and came across one that I once followed closely. That show is "Chuck," a quirky, yet endearing spy thriller/comedy/drama from the late 2000s. It's one of those rare shows that sounds good on paper, but is even better in execution.
The premise of the show is simple. A once-promising young man named Chuck Bartowski is stuck in a dead-end job at a Best Buy-like electronics store, his future having been derailed by getting expelled from Stanford after being wrongfully excused of cheating.
Then, one day he gets a mysterious email from his old roommate, Bryce Larkin, who just happens to be the one responsible for him getting expelled. That email turns out to be a top secret program called the Intersect, a compilation of every NSA and CIA secret ever assembled. It gets downloaded into his brain, making him the most valuable intelligence asset in the world.
It puts Chuck in a strange position that requires him to become a spy under the protection of Major John Casey and Agent Sarah Walker. Action, drama, romance, and various hijinks ensue. The show often has a comedic undertone, but it gets serious in just the right amount to still be entertaining.
I started by just watching the first episode.
Then, I watched the second.
Then, I watched five more.
The next thing I know, I'm already in season two and the show is every bit as fun as I remember. It's even aged remarkably well. I believe that if this show came out today and was completely unaltered, except for some of the technology, then it would still be a hit. It might even do better than it did when it came out because of just how well every character is handled.
This brings me to the part about "Chuck" that stood out most for me while re-watching it. Once again, it has to do with romance. There's a lot I could say about how this show handles its romantic sub-plots, but I'll sum it up in a simple statement.
This develops TV romance in a believable, balanced, and endearing way that everyone can appreciate.
A lot of shows have major romantic sub-plots that play out over the entire run of the show. Shows like "Castle" and "X-Files" are famous for drawing those plots out over years. The problem that often plagues these plots is that, by drawing them out, they often become stale. Some even become downright toxic. A show that successfully develops a balanced, sincere, believable romance is exceedingly rare.
I would gladly cite "Chuck" as one of those rare success stories. From the first episode to the emotional series finale, the primary romance that drives the plot of this show is between Chuck and Sarah. It's set up in the first episode as a ploy for Sarah to get close to the man who possess the intersect, but it evolves into so much more over the course of five seasons.
There are many things that make this romance great, but a big part of what makes it work is how it gets the basics right. It's a romance that never feels lopsided, forced, or insincere. It's also not a romance that robs either character of their agency or their personality. It doesn't move too fast or too slow, either. It evolves in a way that feels real and heartfelt.
Chuck and Sarah isn't a run-of-the-mill, love-at-first-sight type romance. It's also not one of those pretty-girl-falls-for-dorky-guy romance either, although that is how it seems initially. It starts off basic. One day, Sarah walks into the store. Chuck sees her and is attracted to her beauty. Call it shallow, but that's how many romances start in the real world and this one certainly doesn't remain shallow.
As their relationship and their partnership evolve, each character develops in their own way. Through their romance, we learn where they came from and who they are. Chuck was once a promising student at Stanford who had big dreams that got crushed by forces beyond his control. Sarah is the daughter of a con-man who was recruited to put those skills to use for the CIA.
Both characters have traits and histories that function outside the romance. They each develop along their own path. Chuck goes from being a bumbling, anxious, often-unwilling spy to a determined, capable, and dedicated agent. A big part of that evolution is due to the influence and support of Sarah.
Sarah goes from a simple role-player into someone with her own hopes, dreams, and ambitions. She has plenty of changes to become cold and callous like her partner, John Casey. She chooses to avoid that path and Chuck is a big inspiration for that choice. He makes her better, just as she makes him better. That's exactly what a healthy romance should do.
As for the evolution of their romance, it's hardly worthy of a fairy tale. Throughout the course of the show, Sarah and Chuck find themselves caught up in other romantic entanglements. Sarah has a romantic history with Chucks rival, Bryce. Chuck has more than a couple flings that range from a girl working at a sandwich shop to his lying ex-girlfriend, Jill.
Remarkably, none of these side-romances come off as basic obstacles. There are reasons and motivations behind these romantic pursuits. Even if Chuck and Sarah have feelings for one another, circumstances and uncertainties keep them from developing a functioning relationship, at least at first. Eventually, they are allowed to get together, be together, and even get married.
In many shows, that level of maturity is an endpoint. For "Chuck," it's another key component of their romantic evolution. That's a big part of what makes both the series and the romance work. It doesn't just end when the guy gets the girl. Being in a relationship and consummating that relationship is just part of what makes it function. The show finds a way to work that into the plot and it works beautifully.
There's so much more I could say about the relationship between Chuck and Sarah, but there's no way I could capture the full scope of their love story without recounting nearly every episode. That's why I highly recommend bingeing the show on whatever platform it's on. Last I checked, the show is on Amazon Prime.
In just watching the first two seasons, it's easy to see how much time, effort, and thought was put into the Chuck/Sarah romance. It also helps that the acting skills of Zach Levi as chuck and Yvonne Strahovski as Sarah are maximized through plenty of dramatic moments.
It's a romance that helps develop and benefit both characters over the course of the show. It's easy to root for them and you really feel it when they're hit with some devastating moments, especially in the penultimate episode of Season 5. It also shows that balanced romance can be told over the course of a show without it getting stale, hallow, or toxic.
In real life, quality romance occurs when two people bring out the best in one another. Chuck and Sarah prove that over five memorable seasons of "Chuck." Their love may get messy, complicated, and convoluted at times, but it still feels real and genuine. If you're a romance fan in any capacity, I encourage you to revisit this gem of a show.
Even if the romance doesn't do it for you, the show is worth watching for Jeffster alone.