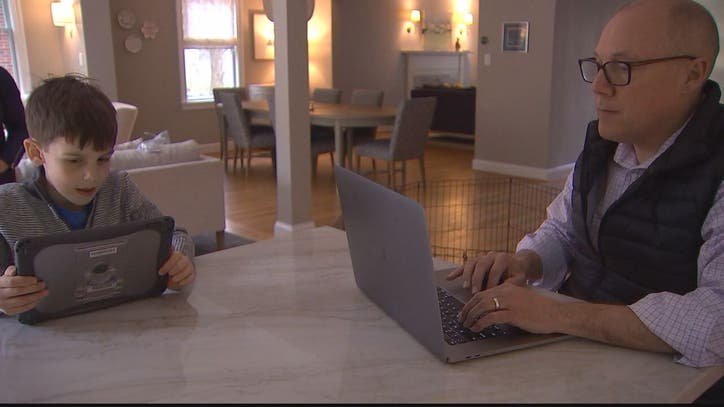 In general, people don't radically change their habits unless there's a huge incentive and/or a major disruption. By that, I don't just mean habits relating to drug addiction, exercise regiment, or bedroom kinks. I'm mostly referring to peoples' overall tendency to keep doing things the way they've been doing them, even if they have major flaws.
While it's rare to get huge incentives to change those tendencies, it's just as rare to face the kind of disruption that would force people to re-evaluate how they do things. People are, broadly speaking, pretty stubborn. It takes a lot of time and energy to abandon old habits in exchange for new ones. There's no guarantee they'll work. Sometimes, they'll fail miserably.
In terms of disruptions, it's hard to top a global pandemic. There's just no way to overstate how big an impact something like that can have on a society. Pandemics have changed the course of history, as well as the course of society. They are the million-ton sledgehammer to whatever stable social system we have in place.
The ongoing crisis surrounding the Coronavirus/COVID-19 pandemic is the biggest disruption our society has faced in over a century. It has jarred us all from our comfort zone, to say the least. Between cancellations of major events and concepts like social distancing, we've had to reassess how we go about our daily lives.
As frustrating and frightening as it has been, these kinds of disruptions also present rare opportunities. We may never face a situation like this that affords such opportunities, so we would be wise to take advantage of it. In this case, it has to do with how we go about work and school.
We all have this time-tested notion of what it means to have a job and get an education. Having a job means going to an office or work site, doing your work there, and then coming home after a certain amount of time. It varies from person to person, but that's the general approach.
Going to school is similar. You get on a bus, go to some building across town, stay there for six or seven hours while going to multiple classes, and then you come home. That's what we think of when we think about getting an education and going to school.
Now, thanks to a global pandemic, this time-tested system has been disrupted. Going to crowded facilities is now a health hazard. Kids can't go to some big school facility and workers can't go to some crowded office for a third of their day. Instead, people are having to telework or utilize online classes. For now, this is just a temporary measure while we endure all this massive social upheaval.
At the same time, it also gives us a rare opportunity to see just how necessary it is to go somewhere else to do our work or get our education. It's a relevant issue that goes beyond our current crisis. These questions are worth asking.
How necessary is it for us to go to some office or school to achieve what we seek?

Is that system really the best we can do?

What are the limitations of telework and online schooling?

What can be done to mitigate those limitations within the current infrastructure?

Can people be more productive with telework and online schooling?

How effective is our current system at supporting these options?
Now, I'm the last person who should defend the current school system. My past experiences with public school give me a somewhat heavy bias in assessing it. However, I doubt I'm alone in saying the current system has room for improvement.
When it comes to telework, I have less experience. In the past, I've had instances when I've been successful with telework. It depends on the situation and what I'm working on. I suspect that's common for many jobs. An accountant and a brain surgeon work in very different spheres. One is easier to do at home. The other is a lot messier, to say the least.
It's worth taking note of just how much we're able to function over the next few weeks with respect to telework and online schooling. If a sizable chunk of the population demonstrates they can get the job done this way, be it with telework or online schooling, then that's valuable insight that we should not ignore.
I understand that there are some jobs that cannot be done from home. There are also some things you can't learn remotely. However, looking back at my experience in school, I'd say about 80 percent of what I learned could've been learned online. In terms of work, over half of what I did could've been done from home with a laptop and an internet connection.
There's no reason we should be locked into this mindset that work involves leaving our house or that learning has to take place within a school. There are other ways to do these things and certain people might function better that way.
During a massive upheaval like this, things cannot and should not go back to exactly how things were. We have an opportunity to find a new approach to school and work. I say we take advantage of it as best we can.