When it comes to pushing the limits of technology, every goal once started as a fantasy. In the 19th century, the smartest minds of the time thought heavier-than-air flying machines were infeasible at best and impossible at worst. In the early 20th century, other people with legitimate scientific credentials said the same thing about a manned mission to the moon.
While it seems absurd today, at the time it made sense. The people of that era just couldn't imagine technology advancing to a point where humanity regularly achieved feats that had once been relegated to science fiction. It's easy it mock them with the benefit of hindsight, but there are plenty of smart people today who have made claims that will be mocked 50 years from now.
One claim that most individuals, including those who work at the forefront of science and research, is that we will never cure death. Science is certainly capable of doing a great deal, but death is one of those immutable barriers that it can never overcome.
We may be able to cure all infectious disease through biotechnology and genetic engineering. We may one day have technology that allows our bodies to become so durable that from the perspective of people alive today, they'll be superhuman. They may even live for centuries, but never age past 30. Nothing other than a freak accident could kill them. I've already noted the potential issues with that.
However, even these highly-enhanced humans will eventually die at some point. That seems like a given. Efforts to avoid it are often subject to heavy criticism, especially approaches like cryonics or uploading your mind into a computer. While some of those criticisms are valid, they're also short-sighted. They work under the same assumption as those who claimed humans would never walk on the moon.
Technology has limits, but humans have a bad track record with respect to understanding those limits. With respect to curing death, even the most advanced fields of emerging technology seem limited in their ability to help people escape such a fate. That doesn't mean the concept is flawed. It doesn't even mean that the technology is beyond the laws of physics.
Personally, I believe death can be cured, but not with approaches like cryonics or bodily enhancements. While those technologies may ultimately extend our lives, being able to transcend death requires another approach. Specifically, it requires a mechanism for preserving, transforming, and transferring the contents of our brains.
Medically speaking, the official definition of death is the irreparable cessation of all brain activity. Your body can be damaged. Every other organ could fail. Your brain is the last link in that chain. It contains your memories, your emotions, your personality, and your capacity to experience the world. To cure death, we simply need to preserve the brain and all its functions.
That's much harder than it sounds, but it's not physically impossible. The human brain is not made up of some mythical, exotic material. It's made up of specialized cells and tissues, like any other organ. While we don't entirely understand the workings of the brain, it operates using physical matter that is bound by the laws of physics and biology.
Those limits are the key and the mechanism for preserving that complex clump of biomatter already exists, both as a concept and in a very unrefined form. That technology involves nanobots and if there's one technology that has the potential to make humans truly immortal, it's this.
The concept of nanobots is already a common staple of science fiction, but it's primarily used as the technological equivalent of a wizard's spell. If you need something or someone to do the impossible without resorting to magic, just throw nanobots or nanites, as they're often called, into the story and let the impossible seem mundane.
While it's doubtful that nanobots can do everything that science fiction claims, there's a good chance that they'll come pretty close. It's impossible to overstate the potential of nanorobotics. From mass-producing any kind of good to curing humans of all infectious disease, nanobots have the potential to literally and figuratively change our lives, our bodies, and our world.
At the moment, we only have crude prototypes. In time, though, nanobots could become something akin to programmable matter and, by default, programmable flesh. Technically speaking, a nanobot could be programmed to do whatever a typical brain cell does, but more efficiently.
In the late 90s, scientists like Robert Freitas Jr. envisioned nanobots called respirocytes, which functioned like artificial blood cells. In theory, these would be far more effective at getting air and nutrients to the rest of your body, so much so that you could hold your breath for hours or sprint indefinitely.
That's all well and good for deep sea diving and Olympic sprinters, but for curing death, the concept needs to go even further. That means creating nanobots that mimic the same function as a neuron, but with more efficiency and durability. Create enough of those and you've got the exact same hardware and functionality as the brain, but with the utility of a machine.
Once we have that technology refined and perfected, we have everything we need to effectively cure death. Doing so means gradually replacing every neuron in our skulls with a more efficient, more durable nanobot that does everything that neuron did, and then some. The most important additional feature these nanobots would have is a measure of intelligence that could be programmed.
By being programmable, the nanobots in our skulls would be more plastic. It would be less an organ and more a synthetic substrate, of sorts. It could be drained into a container, implanted into a robot specifically designed to contain it, or just preserved indefinitely in the event that there are no bodies available, not unlike the systems used in, "Altered Carbon."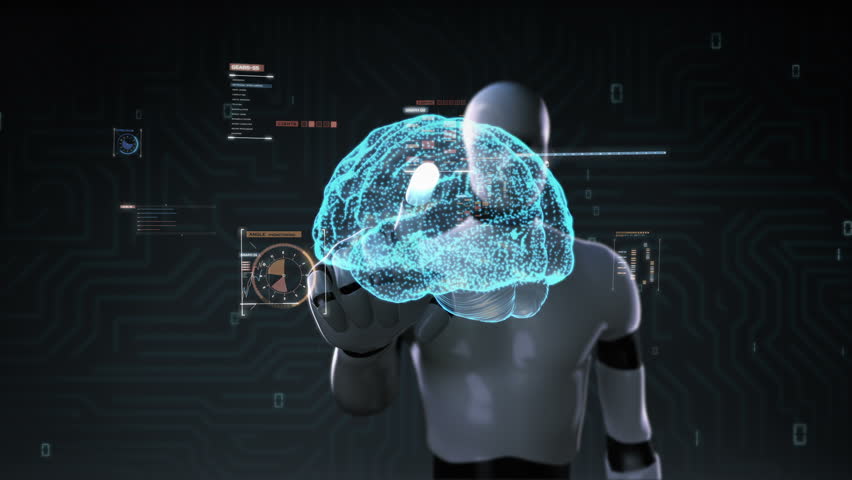 To some, this still doesn't count because it requires that every cell in our brains be replaced with something. Technically, that brain wouldn't be yours and you might not even be use, as a result. I respectfully disagree with this criticism, primarily because it ignores the whole Ship of Theseus argument.
If you're not familiar with this concept, it's pretty simple, but the implications are profound. It starts with a real, actual ship used by the mythical hero, Theseus. If, at one point, you replace a piece of wood in that ship, it's still the same ship. However, the more pieces you replace, the less of the original ship you have. Eventually, if you replace all pieces, is it the same ship?
The human brain, or any organ in your body, is an extreme version of that thought experiment. The brain cells can replicate, but it's a slower process compared to most cells and the configurations are always changing. The way your brain is wired now is changing as you read this sentence. A cluster of nanobots doing the same thing won't be any different.
Like the Ship of Theseus, it wouldn't happen all at once. In principle, the brain cell doesn't even get destroyed. It just gets subsumed by the mechanizations of the nanobot. How it goes about this is hard to determine, but there's nothing in the laws of physics that prohibit it. At the molecular level, it's just one set of atoms replacing another.
Once in place, though, the limits of biology go out the window. With programmable nanobots, a person doesn't just have the same functionality as a biological brain. It's has other functions that allow for easier programming. We could, in theory, supplement the nanobots with additional material, sort of like cloud computing. It could even create a neurobiological backup of your brain that could be kept in stasis.
At that point, death is effectively cured. Once your brain becomes a substrate of nanobots, you can just transfer it into a body, a robot, or some other containment vessel that allows it to experience the world in any way desired. If, by chance, that body and the substrate are destroyed or damaged, then the backup kicks in and it'll be like you just jumped from one place to another.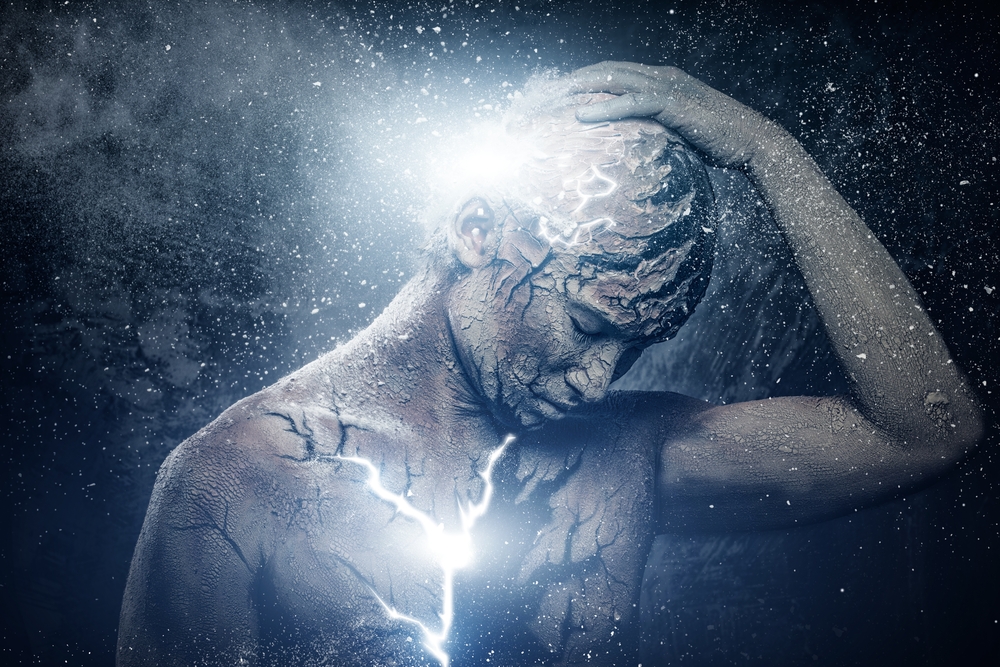 Some of this relies on an improved understanding of how consciousness works and assumes that it could be somehow transferred, expanded, or transmitted in some way. That may very well be flawed. It may turn out to be the case that, even if you turn your brain into a glob of nanobots, you can't transmit your consciousness beyond it. If it gets destroyed, you die.
There's a lot we currently don't understand about the mechanisms of consciousness, let alone our ability to manipulate those mechanisms. However, a lack of understanding doesn't negate the possibilities. Our previous inability to understand disease didn't prevent our ancestors' ability to treat it to some extent.
If it is the case that we cannot transmit consciousness from our brains, then we can still craft a functional cure for death. It just requires that we put our brains in protective vats from which carry out our existence in a simulated world. Those vats could be protected in a massive artificial planet that's powered by a black hole or neutron star. In theory, our brains would be preserved until the heat death of the universe.
Whatever the limitations, the technology and the concepts are already in place, if only on paper. It's difficult to know whether anyone alive today will live long enough to see an advancement like this. Then again, the children alive in 1900 probably didn't think they would live to see a man walk on the moon.