I love the holidays. In terms of themes, traditions, and elaborate decorations, there's just so much to love about them. I've loved them since I was a kid. I still love them as an adult. The older I get, the more reasons I find the love the holidays.
With that in mind, I'd like to share one of those reasons for anyone who might not have enough to love the holidays as much as I do. Even if you don't need another reason, one more couldn't hurt. On top of that, this one has to do with sex, love, and making babies under the light of a Christmas tree. I hope I have your attention now.
No, this isn't just me trying to sell one of my sexy holiday-themed novels, although I do have one that I'm more than happy to promote. This is me reporting on a real scientific phenomenon that's both sexy and festive, a potent combination for this time of year, if ever there was one.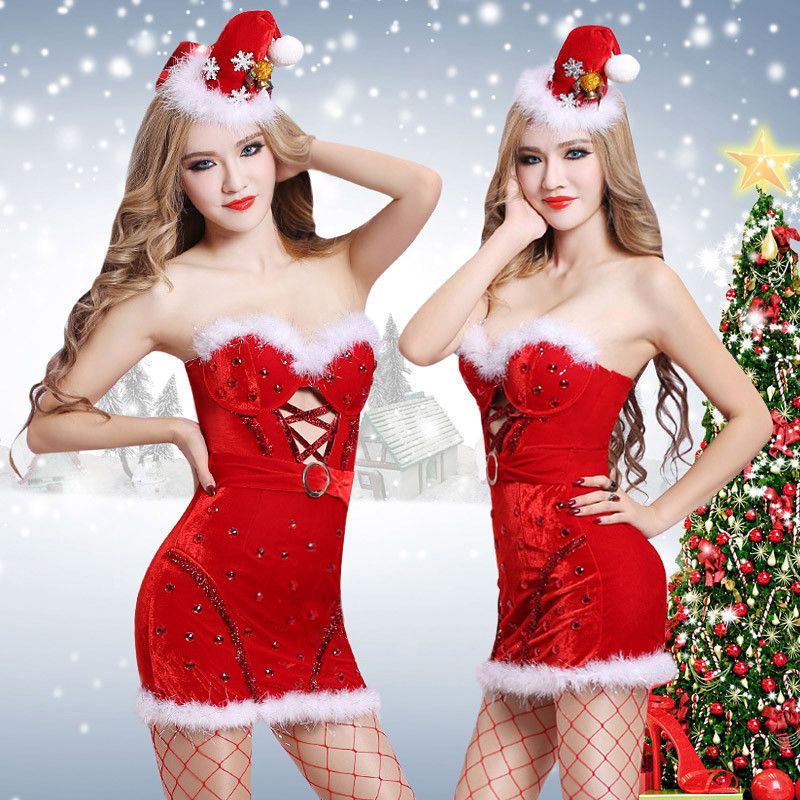 It comes courtesy of Health.com, a site not known for being festive or sexy. However, one particular reports on a lesser-known phenomenon associated with the holidays and it has little to do with how many times people watch "The Charlie Brown Christmas Special."
According to a real study published in Scientific Reports, there is a notable uptick in sexual interest during the holidays and that interest actually results in a surge of babies the following September. No, this isn't something out of The Onion. This is a direct quote.
More babies are born in September than any other month in the United States, which means that nine months prior—right around Christmas and New Year's—is the most popular time of year for conception.
Think about that for a moment, especially if your birthday is in September. Despite all the whining about the so-called War on Christmas or the overt commercialization of Christmas, there's still something about the holidays that gets people in the mood. As an aspiring erotica/romance writer and a lover of Christmas, this fills my eyes with tears of holiday joy.
The actual data of the study is pretty revealing in that holidays seem to have a genuine effect on our collective libido. It's not just Christmas that sees this effect either, but since it's the biggest holiday of the year in terms of raw capital, the sexy effects are most pronounced.
If you're interested in the raw data or just want to know the specifics of such a sexy study, here's what researchers at Indiana University and the Instituto Gulbenkian de Ciencia in Portugal did to surmise this sexy, yet festive conclusion. It's not exactly in depth, but the results speak for themselves.
To investigate mood and interest in sex, researchers looked at Google Trends data from 2004 to 2014, and Twitter data from 2010 to 2014, in nearly 130 countries. In predominantly Christian countries, they found that web searches for the word sex were highest around Christmas—even in countries in the Southern hemisphere, like Australia and Argentina, where Christmas takes place in the summer.

In majority Muslim countries, web searches for sex spiked around Eid-al-Fitr, a major holiday that marks the end of Ramadan. This was particularly interesting, say the researchers, since Ramadan is based on a lunar calendar and is observed during different seasons, depending on the year.

The study is the first "planetary-level" look at human interest and desire as they refer to sex and reproduction at different times of the year, says co-lead author Luis Rocha, PhD, professor of informatics and associate professor of cognitive science at Indiana University. And it offers strong support for the idea that interest in sex peaks during major cultural or religious celebrations, he says.
Beyond the data, it makes a lot of sense from a purely anecdotal perspective. The holidays, especially Christmas, make us all more inherently aware of traditions and personal connections. We often take time off work, break from our rigorous routines, and share quality moments with our loved ones.
More quality moments, absent the rigors of work, mean more opportunities to get sexy. Add cold weather that forces us to remain indoors and huddling together for body heat and those opportunities get even sexier. It's just basic math and the sexiest kind of biology.
Considering there's more than one person in my family who was born in September, I like to think my folks have contributed to this phenomenon. I think it's a phenomenon that deserves more celebration, even if it can never exceed the strong association between holidays and overpriced toys.
It's also worth noting that in the pre-Christian era of Western Civilization, there was this proto-Christmas holiday that Ancient Roman celebrated called Saturnalia. While some of its traditions aren't directly linked to the holiday that became Christmas, it did involve such festivities as gift-giving, feasts, and constant partying. For those with particularly elaborate holiday traditions, that should sound familiar.
Whatever the source, be it the pre-Christian traditions or the modern commercialism we've all embraced, there's just something about the holidays that makes us all feel a bit friskier. It's a beautiful thing and the fact that there's real science to bake it up just makes it all the more beautiful.
So, in the spirit of the holidays, I urge everyone to take some time in between gift-giving and Christmas cookies to get a little extra cozy with your lover. You won't be offending anyone's religious sensibilities by doing so. In fact, you'll be carrying on a proud tradition that the human race has celebrated since it invented the concept of holidays. If we're going to celebrate anything, we're going to get sexy while doing it.
With that in mind, I hope this adds a little sex appeal to your holiday traditions. If, come September, you find that your festities resulted in the creation of a new life, then you just gave that child even more reasons to love Christmas. Everybody wins.