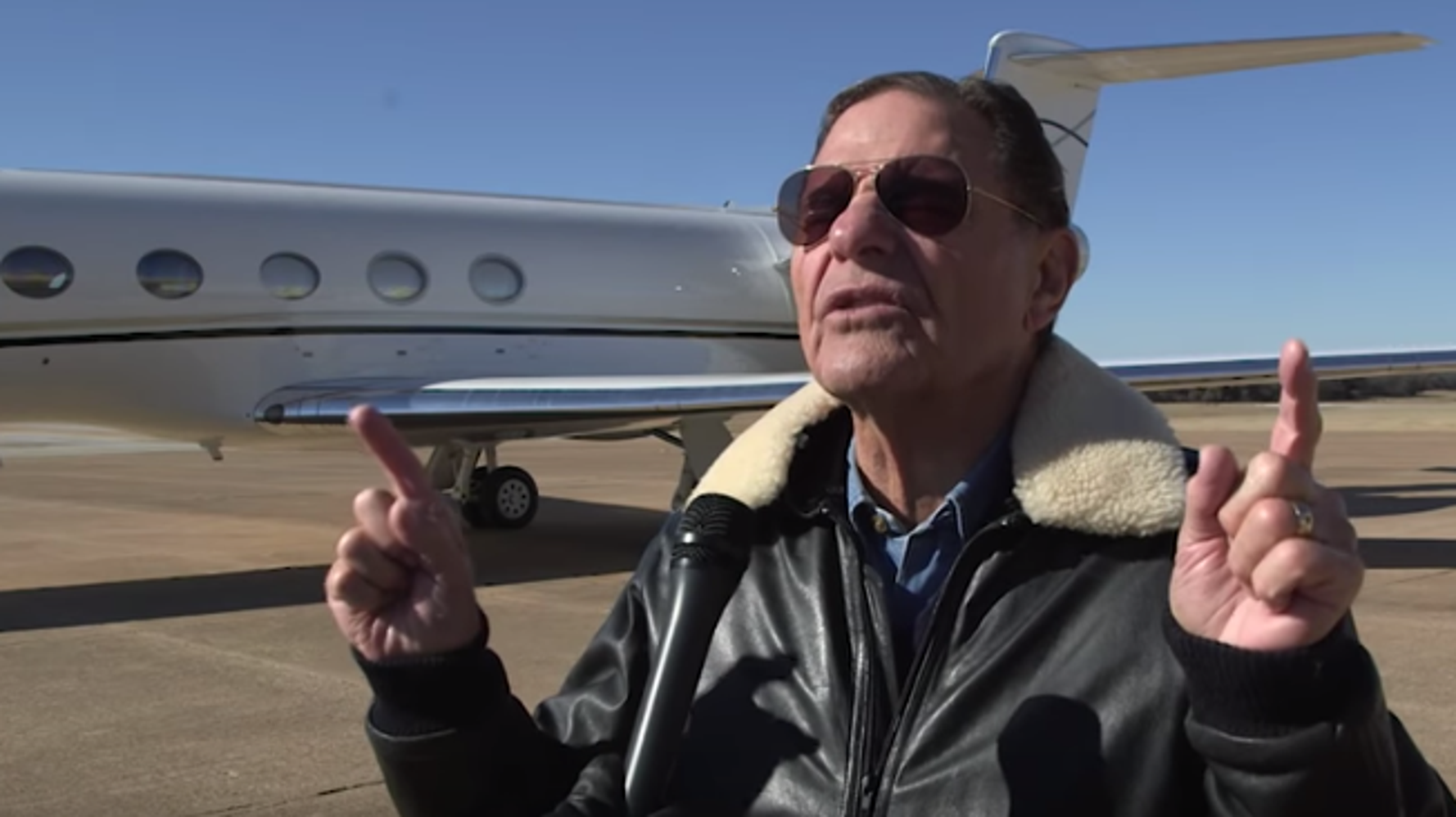 Whenever I talk about religion on this site, I try to be as respectful and tactful as possible. I don't seek to offend or insult anyone who identifies as religious. I also don't seek to denigrate certain religious practices, although I do believe a few warrant extra scrutiny. I'm sure I've overstepped those bounds in the past and for that, I do apologize.
All that being said, I have a serious question I'd like to present to those who are genuine and sincere with their faith.
Why do preachers need, let alone deserve, private jets?
I promise I'm not being facetious. I'm also not trying to make a larger point about certain religions. I would genuinely like someone who identifies as religious to explain this to me. Don't just throw bible quotes at me. Explain it to me like I'm a child.
I know preachers having private jets isn't new. However, recent events have made preachers and their spending habits a lot more noteworthy. Some make elaborate excuses as to why they have private jets. I still don't get it.
These are not CEOs who run multi-billion dollar companies.
These are not heads of state who have to be able to travel the world at a moment's notice.
These aren't even celebrities who have achieved a level of success that affords them the option of some added luxury.
These are preachers who, for the most part, make their living giving sermons to adherents. I'm not saying that isn't a noble profession. I went to church as a child. I remember the preachers and priests who led the sermons. They were genuinely nice people and they didn't have private jets. One of them didn't even own a car.
Now, I know these kinds of religious leaders are in a different hemisphere compared to the charismatic televangelists who have their own megachurches. I also know that more than a few adherents who utterly despise these people. One of them once told me, "That jet won't help them escape where they're going."
Regardless of whether or not you believe that, I would still like someone to explain this practice to me. I get that charismatic people will attract crowds, money, and power. I get that those same people will abuse that power in one way or another. That's just human nature.
What I don't understand is how the adherents who believe, support, and send money to these people can accept this sort of thing and not have it clash with their faith somehow. Nearly every major religion has strict condemnations of greed and excess. How can this be justified?
Again, this is a sincere question. I hope to get a sincere answer because the absence of an answer is every bit as revealing.