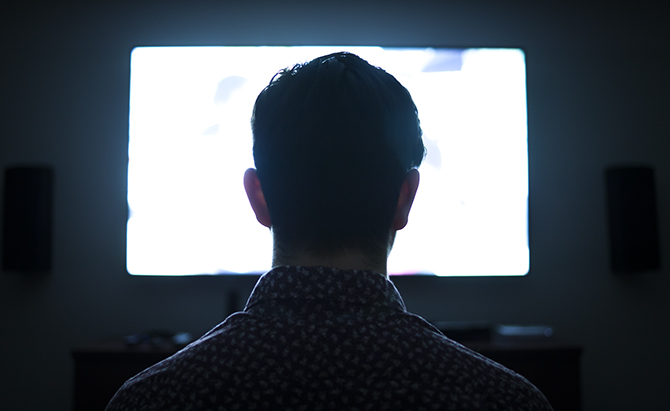 In general, I try to be forgiving, empathetic, and understanding, even towards people I think are total assholes. I also think it's generally good for society to be forgiving and sympathetic to others, even when they've done bad things and fostered bad events.
Now, there are always exceptions. There are certain people on this planet who are genuine monsters and they deserve only scorn and condemnation. However, this isn't about them.
I'm of the opinion that most people, broadly speaking, are decent human beings. They may act like assholes on occasion, especially online when they can be anonymous. When you're actually with them, though, they will show some semblance of humanity.
That has been my experience. I have met people who are real assholes on Facebook, but genuinely nice in person. That's why I generally favor being kind and understanding to others, even when you don't like their personality, their opinions, or their agenda.
However, there is a line to that sentiment. I certainly have a few hard lines that, if crossed, will keep me from feeling any semblance of compassion for someone. I've only met a few people who have crossed that line over the course of my life. There are other celebrities and media figures who have done so. As a result, I refuse to support anything they do.
This brings me to a situation involving a man I'll just call Dick Spencer. If you've been following politics for the past five years, you've probably heard of him. In fact, you probably know him as the guy who got punched in the face and that got people cheering. In case you haven't seen it in a while, here it is again.
I'm not going to lie. That's still very satisfying to watch. I try not to take too much pleasure in it, but if you've read up on this guy, you understand completely why he got punched.
I won't go over all the deplorable things he's said and done. I don't even want to link to it because he's not worth the energy. All you need to know is that this guy is a textbook neo-Nazi and that's not an exaggeration. This is a guy who actually wants racist, sexist policies implemented and enforced on a large scale.
He's as bad as you think he is and then some.
For that reason, and plenty of others, he's made way more enemies than friends over the past several years. For a time, his voice carried weight and influence. That was then. Now, it's a very different story.
A recent story from the New York Times revealed that Dick's life has taken a massive turn for the worse. Apparently, being a hateful bigot who openly advocates neo-Nazi policies is not good for your career, your social standing, or your bank account. Vanity Fair offered a more colorful take on his situation, which I think encapsulates how many feel about this man.
Vanity Fair: Richard Spencer, Racist Putz, Is Having A Lousy Labor Day Weekend
Richard Spencer, the loathsome alt-right skunk best known for getting clocked in the jaw during an interview, is feeling the repercussions of his actions, according to a report published in The New York Times on Sunday. The article details how one of the central figures in recent white nationalism, who shouted "Hail Trump!" in a widely seen video as his followers made Nazi salutes, has been effectively silenced by his neighbors in Whitefish, Montana.

Spencer, who is "unable to get a table at many restaurants" according to the report, faced bipartisan pushback, led by local synagogues and human rights groups as the summer resident's notoriety increased. Currently, Spencer, whose organization is dissolved and whose wife has divorced him, faces trial in Charlottesville, Virginia next month for his role in instigating the deadly white nationalist rally in 2017. However, the man who once lived in his mother's $3 million summer house can not, according to the Times, afford a lawyer.
I'll say it again. I try not to take too much pleasure in other peoples' misfortunes. I try, but I don't always succeed. I admit that hearing how this guys life has gone since becoming the face of racist hatred in America brought a smile to my face. It reaffirmed that the forces that oppose bigotry are generally stronger than those that ferment it.
At the same time, this guy is in a very bad place, to say the least. The organization he founded has been dissolved. He has little to no money. His wife divorced him. He's been kicked off every major media platform. He's being sued for instigating the 2017 riots in Charlottesville, Virginia. The man is in an objectively bad place.
However, he's responsible for putting himself in that place. He's not a victim. These are the consequences of being such a racist bigot. Dick probably didn't think they would be this severe, but that doesn't make him any less responsible.
Believe me when I say I'd rather not know anything about this person, his politics, or his egregious behavior in the past. I doubt I'm alone in wishing that Dick never became a relevant figure in any capacity. Unfortunately, he was and still is to some extent. We are aware of him, his past actions, and his current situation.
That still leaves us with one relevant question
How bad should we feel for this guy?
It's relevant because this guy has no power, money, or influence. He's not some politician or rich celebrity who can twist the narrative to his liking. He's just a guy with some very deplorable political beliefs who may very well be broke, homeless, or in prison at some point within the next few years.
I'm not saying he doesn't deserve those consequences. I think he deserves most of them. However, he's still a human being. The hate and bigotry he spouted is no restricted to him. There are others who share Dick's beliefs and who will not face the same consequences. Does he still deserve any sympathy or compassion, however small it might be?
I'm honestly torn here. In the Vanity Fair article, he claims he's just a guy and he's not the same racist firebrand he was several years ago. However, at no point does he come out and apologize for anything he's done, nor does he concede that he was wrong to espouse such hateful rhetoric.
Near as anyone can tell, he hasn't changed his mind on anything. He's still a racist bigot and no amount of public shaming will change that. For that reason, I just can't feel bad for him in the slightest.
If he actually tried to apologize, I might feel differently. If he came out and apologized tomorrow, while also committing to atone for his past behavior, I might even give him a chance. Right now, I just can't muster any ounce of compassion for him.
A part of me worries that the utter lack of compassion he gets could only make him more hateful. Another part of me worries that any compassion whatsoever would only keep him from facing the consequences that he has brought upon himself.
I'm honestly torn. I don't know how to feel about a guy like Dick. I guess time will tell.
In the meantime, I open this question up to everyone else. If you have any feelings or sentiments that you'd like to share, please do so in the comments.