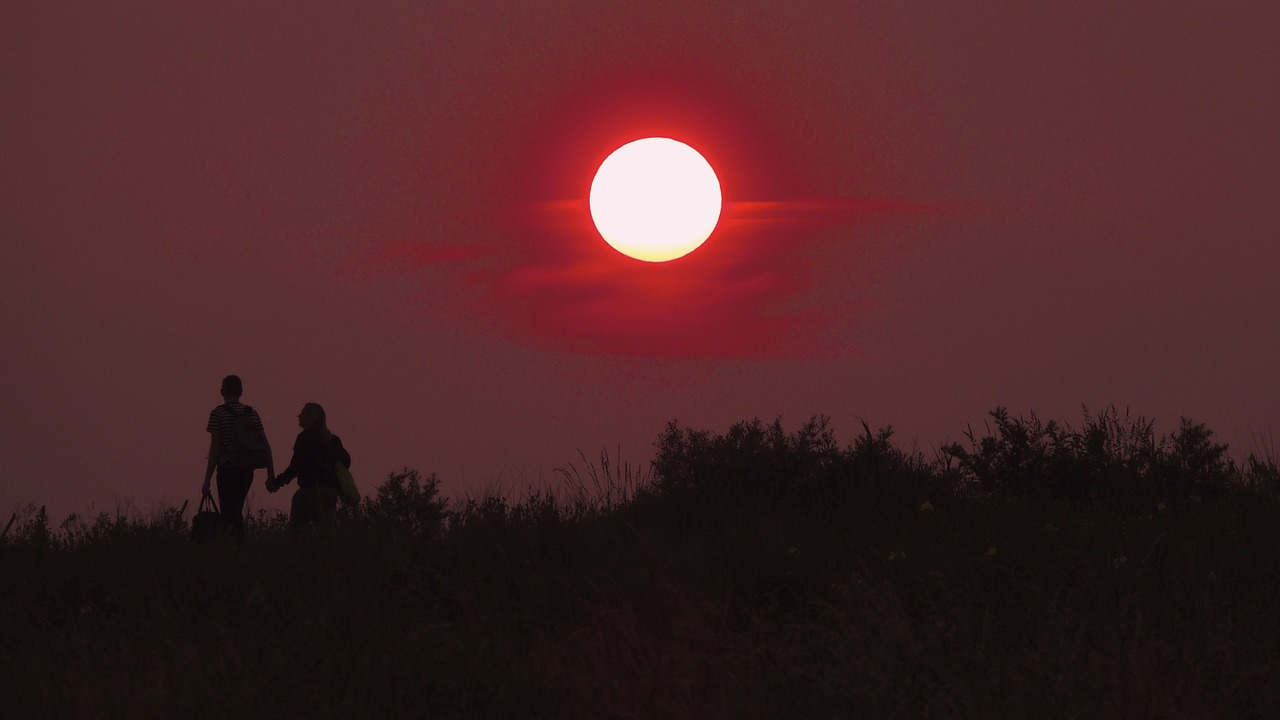 Picture, for a moment, the following scenario.
You're at a prestigious awards ceremony. The nature of the ceremony and the award aren't important. The only factor that matters is the awards are granted to only a few individuals who have achieved feats that few human beings have achieved. It's an honor just to be nominated, but an even bigger honor to win.

With that in mind, imagine two different winners for two different feats. The first winner comes up onto the stage, accepts their award, and gives a heartfelt speech that's something along the lines of this.

"Thank you so much for this incredible honor. It was a long, hard road to get to this point, but I've been so blessed with wondrous gifts and amazing support. To them and to the higher power that blessed me, I am eternally grateful!"
Chances are you've heard a speech like that before. We hear it all the time with athletes, celebrities, and major public figures. They achieve something spectacular and their first inclination is to say they are blessed. They don't always thank a god for it, but it's such a common refrain that most come to expect it. Some even joke about it.
That being said, try to imagine your reaction for the second winner. They come out on stage with the same immense joy as the previous winner. They also give a heartfelt speech of their own, but it goes like this.
"Thank you so much for this incredible honor. It was a long, hard road to get to this point, but I was just really lucky to be born with talent and amazing support. I like to think I've made the most of it. This award is just part of it. For that, I am so proud of myself and those who helped me!"
I doubt a celebrity has given an acceptance speech like this before. If they did, chances are it would either be a joke or an elaborate act of trolling, which some celebrities are known to do. For the sake of this little thought experiment, imagine the person was sincere. How would you feel about them? Would be different than the first?
I crafted this scenario as a way of illustrating the difference between being blessed and being lucky. These terms tend to get used interchangeably. In common language, they're somewhat synonymous. Even though dictionary definitions have some key distinctions, the standard usage of these words carries a particular meaning.
Part of that meaning stems from the general discomfort we feel about the universe being so chaotic and meaningless. We're wired to seek patterns and surmise order. It doesn't even matter if the patterns or order is real or an outright trick. When people can make sense of the world, we're better able to function. It's a big reason why humans have been able to adapt and survive with such success.
The ideas being lucky and being blessed reflect opposite sentiments of a similar principle. We see luck as a fluke. There's no meaning behind it. It just happens randomly and without any defined goal.
A kid is randomly born with talent that makes them a great athlete.

A person randomly picks the winning numbers to win a big lottery prize.

A person just happens to be in the right place at the right time to meet the love of their life.
None of these situations are inherently right or wrong. That's part of what makes it so distressing on some levels. The people who benefit from luck do nothing to deserve or warrant their good fortune. It goes against that innate sense of fairness that most sensible human beings have wired into their brains.
Being blessed, on the other hand, carries a very different connotation. To be blessed implies that some person, deity, or sentient force chose to grant someone such benefits. It's not random. It's part of a larger plan. It may not seem like one on the surface. It may even be an outright illusion. That ultimately doesn't matter. The semblance of a plan is enough.
To be blessed also carried with it a sense of humility. Someone who just says they're lucky doesn't come off as moral or gracious. Even if they're entirely ambivalent about it, they won't inspire respect or admiration for acknowledging their luck. If they say they're blessed, though, it changes the context.
A person who is blessed with talent means their achievements have a greater meaning.

A person who is blessed with picking winning lotto numbers means their good fortune is part of some larger plan.

A person who is blessed with meeting the love of their live means their love is somehow pre-ordained by fate.
The difference lies within the meaning. Being blessed conveys influence from a source greater than the person receiving the blessing. To show gratitude to that force is to accept that it's not just about you. There's a larger plan and you're just part of it. That sounds humble, but at the same time, it detracts from the true extent of an achievement.
Luck or no luck, it takes effort and dedication to achieve something of value. Whether it's an award for world's largest nose ring or setting a record for most pop tarts consumed in a day, an accomplishment still requires work. Even lottery winners have to go out of their way to pick the numbers, get the ticket, and claim their prize.
To call that process a blessing is to dehumanize the actions involved. It undercuts the countless other factors in play. Some are entirely controllable. A champion of any sport usually has talent, determination, and a willingness to refine their skill. Others are simply beyond their control, from the conditions of an event to just the general randomness of a particular moment.
To assume these factors as part of some over-arching plan is to assume there's a governing force that consciously cares about these random happenings. Whether that force is a deity or some idea of conscious fate, people will consciously devalue their own worth to believe they're part of something greater. It might not be real, but that's beside the point.
It helps us wrap our brains around incredible achievements and improbable events. It shows in how people can resent those who are just deemed lucky. Again, just look at lottery winners. Those who have enjoyed that rare level of luck can attest that they are generally looked down upon by those who gained their fortune in other ways.
This isn't to imply that the whole concept of being blessed is inherently wrong. There may actually be a higher governing power behind certain peoples' fortunes, be it an all-powerful deity or the shape-shifting lizard men of the Illuminati. There's no evidence of it now, but as believers and conspiracy theorists will often point out, absence of evidence isn't evidence of absence.
That said, I believe the dehumanizing aspect of blessings over luck does more harm than good in the long run. Humility is an admirable trait, but there are better ways to encourage it that don't involve assigning some arbitrary meaning to random events. In addition, saying someone or something is blessed has some indirect implications that are even less desirable than a random universe.
If one person is blessed, then that implies other people were deemed undeserving.

If one moment is blessed, then those that came before it are nothing more than prelude, no matter how much they meant to those involved.

If a people or society are blessed, then that basically declares that everyone else is somehow beneath them and that mentality rarely brings out the best in people.
Human beings are capable of remarkable feats. Many of those feats don't require a higher power or some conscious force. They simply require an opportunity and a willingness to strive for something greater. Granted, opportunities can be random and there's only so much anyone can do to control the luck they get. However, I submit that gives it even more meaning in the grand scheme of things.