Over the course of history, certain tools, traditions, and words have become obsolete. It's just part of the ever-changing nature of society. It's why we don't use VCRs or cassette tapes anymore. It's also why we don't use words like jargogle, corrade, and kench. Those are all real words that used to be common in the English language. Now, they're relics of history.
Given the chaotic, yet evolving nature of language, why do we still censor certain words in the media? I don't ask that question as someone who thinks Big Bird should start dropping F-bombs on Sesame Street. I'm genuinely curious as to how we can still justify bleeping certain words when they're said on TV or over the radio.
I know the history of censorship in mass media in the United States. I know there are laws like the Communications Decency Act and famous Supreme Court cases like FCC v. Pacifica Foundation. Many of these laws have a basis in protecting the eyes and ears of children from hearing or seeing something objectionable.
At a time when the media had only a handful of accessible channels, the might have made sense to some extent. I say might because I certainly don't agree with bleeping or blurring anything. Hiding something, be it profanity or female nipples, doesn't make it less real. If anything, it gives it a greater allure, but that's beside the point.
We live in different times now. That FCC v. Pacifica Foundation decision was rendered in 1978, a time before the internet, smartphones, and comments sections. Today, anyone with a cell phone and an internet connection can look up any amount of obscene, indecent, profane content, plenty of which is accessible to children for free and without a credit card number.
Kids know what these words are. Chances are, they know what female nipples look like too. However, TV shows and radio stations still blur and bleep these things as though they're as damaging as a pack of cigarettes. I know the law is often slow to catch up to trends in technology, but at this point, bleeping or blurring anything is more a joke than a legal mandate.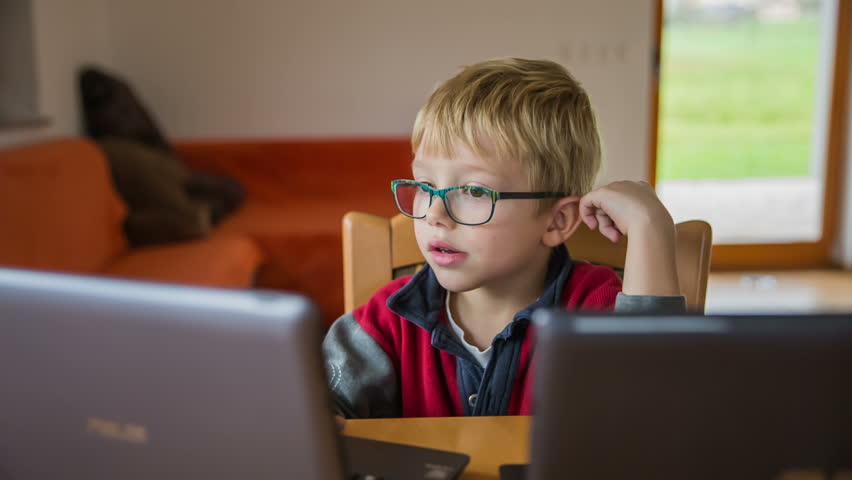 That's easy for me to say as a legal adult with no kids, but I haven't forgotten what it was like to be a kid. I remember hearing these dirty words and seeing these dirty images. I knew what they meant. My parents didn't hide that from me. They didn't like me saying those words or talking about those topics all the time, but they told me the truth and I understood it.
Kids may be impressionable, but they're not stupid. Most kids are smart enough to understand that words carry certain meaning and the human body is composed of many parts, some more visually appealing than others. Censoring it doesn't change that. If anything, it sends the message that everyone thinks they're too stupid or weak to handle these concepts.
Aside from insulting kids as a whole, it also operates under the assumption that just hearing certain words or seeing certain images somehow damage them, as though human beings are ever that simplistic. While there is some research on this topic, the conclusions are fairly limited. The only common thread seems to be that, when it comes to dirty words, context matters.
There are times when we, as human beings, need to verbalize our emotions. When we're angry, in pain, or upset, we're going to want to communicate that. Profanity is just a byproduct of that. I know that when I stub my toe, I don't stop to censor myself. I drop as much F-bombs as I have to and the world remains intact, even when there are children nearby.
That doesn't mean I want kids to cuss like me all the time. Again, there is a context. There's a time and a place for that sort of language. That's an important lesson to teach someone at any age. That way, they'll know not to sound like an asshole at a job interview or while on a date. Bleeping words doesn't teach that lesson. It just gives these words more power than they deserve.
Standards are always changing. There was a time when Clark Gable saying "damn" in "Gone With The Wind" was considered shocking. When I was a kid, I certainly got plenty of scorn when I said words like that, even while not in public. However, hearing them on TV and movies didn't change my understanding of these words. It just sounded stupid.
These days, it's not uncommon to hear someone say "damn" in a TV show or song. It doesn't get bleeped or censored. More and more, words like "shit" aren't being bleeped either. Rick Sanchez says it at least once an episode on "Rick and Morty." There was even an episode of "South Park" that made saying "shit" on a TV show a big deal.
In terms of knowing when something has become obsolete to the point of absurdity, that's as clear a sign as any. The same goes for blurring certain body parts. The widespread availability and accessibility of internet porn has removed all sense of mystery from the imagery of breasts, butts, and genitalia. Kids today no longer need to find someone's porn stash to see these parts in all their glory. They just need an internet connection.
Now, that's not to say I'm okay with every prime-time network show depicting the same level of profanity, sex, and violence as an episode of "Game of Thrones." Like anything, there can be too much of it and if overdone, even the most obscene or indecent concepts lose all meaning and are devoid of impact.
There are also some people who are genuinely uncomfortable using certain words and seeing certain images. That's perfectly fine. That's their choice. Since there are plenty of options in terms of channels, websites, and radio stations, they don't have to listen to or see this kind of content. Even if they do, the world doesn't end because they're temporarily distressed.
When the late, great George Carlin famously listed the infamous seven dirty words that became the basis of a Supreme Court case, there was a context and a situation at the time that made this kind of censorship seem reasonable. That context and those times are long gone. Carlin himself understood that. When it came to deconstructing the absurdities of language, he said it best when he made this observation.
These words have no power. We give them this power by refusing to be free and easy with them. We give them great power over us. They really, in themselves, have no power. It's the thrust of the sentence that makes them either good or bad.