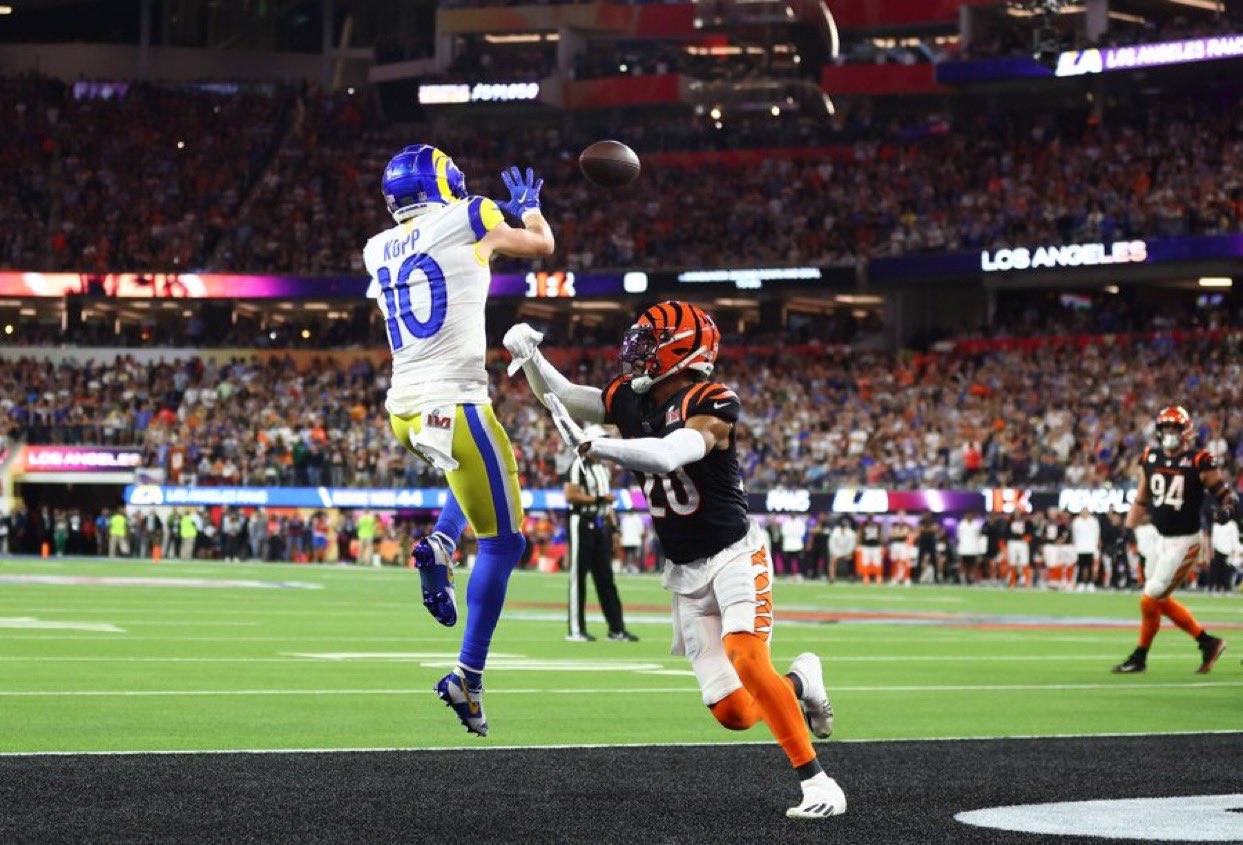 Today is Valentine's Day. As a lover of romance, I appreciate the sentiment behind it. As someone who has been single for quite some time now, my enthusiasm is a bit muted. I hope that changes one year. It didn't happen this year, but I certainly encourage all the lucky couples out there to celebrate.
On top of Valentine's Day, today is also the day after the Super Bowl. For many sports fans, like myself, it's very much an unofficial holiday. However, it's a unique holiday in that it's mostly about recovering from the previous day. We spend so much time and energy, getting excited for the Super Bowl and making this special event. It's exhilarating, but exhausting, especially if you've had a few too many beers.
As I write this, I can confirm that I had quite a few beers last night. In my defense, it was a damn good game. The Los Angeles Rams beat the Cincinnati Bengals, winning 23 to 20 after a final drive in the last two minutes. That's how you want a championship game to end. That's how it should end after such an arduous season.
For today, I intend to spend most of the time just digesting all the junk I ate last night and healing from all the alcohol intake. I will try to do something special in the spirit of Valentine's Day, like re-watch my favorite movies or work on some sexy short stories. It'll just be more challenging because I'm just still buzzing from that game.
If you're a football fan, who happens to have a lover, try and rise to the challenge. We were all lucky to have such a great game to cap off the season. It's going to be a long wait until the next football season. With today being Valentine's Day, use that as a chance to refocus your energy. Your lover will thank you for it.
One day, I hope to celebrate a day like this with my future wife. For now, I'll just enjoy the spirit of the day while also taking in the post-Super Bowl afterglow.
To that end, I offer one final message for today.
Happy Valentine's Day!
Also, congratulations to Super Bowl LVI champions Los Angeles Rams!