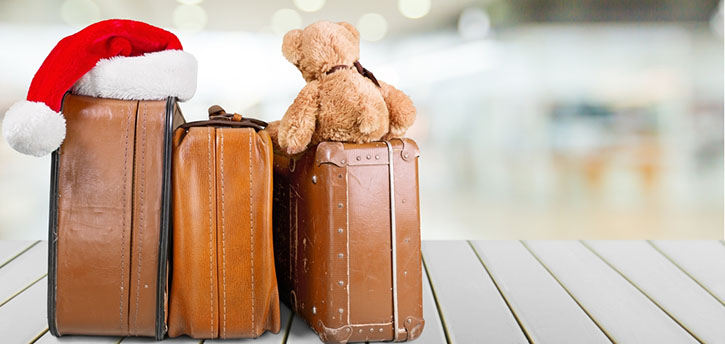 Last year sucked for everyone and everything. I know I've said that a lot over the past year, but it's worth belaboring. The COVID-19 pandemic ruined a lot of things and it's still doing so today. Even though we have vaccines and treatments, the disease is still raging, thanks largely to idiots who refuse to follow science.
However, I don't want to bemoan that prolonged tragedy.
I want to be a bit more positive this time around. After all, the holidays are upon us. We should try to be more positive, if only to get into the spirit. We have even more incentive than usual. Unlike last year, we're more able to travel and enjoy traditional holiday activities. If you were stuck at home last year for the holidays and had to change your traditions, that's a big deal.
To that end, I'm happy to say that I've actually finalized some holiday travel plans this year. They're actually a bit bolder than what I usually do for the holidays. For both Christmas and Thanksgiving, I usually visit family and we usually have a large family gathering to celebrate the season. We couldn't do that last year and it was rough. The holidays just didn't feel the same.
This year, however, we're trying to make up for it. We're planning a big Thanksgiving gathering that will bring together family we haven't seen outside a computer screen in nearly three years. That gathering will require more travel than usual. For me, that involves getting on a plane for the first time since before the pandemic.
Now, I'm not usually a fan of flying. It's not the flight itself that bothers me. It's navigating the airport that I find so frustrating. However, after last year, I'll gladly endure it to be part of this gathering.
I also encourage others to do the same. Even if you're not a fan of air travel or long car rides, make the effort to get away for the holidays. Visit family and interact with them in ways you just can't match through a computer screen. Get out there and make the most of the holidays.
After last year, we all need it.