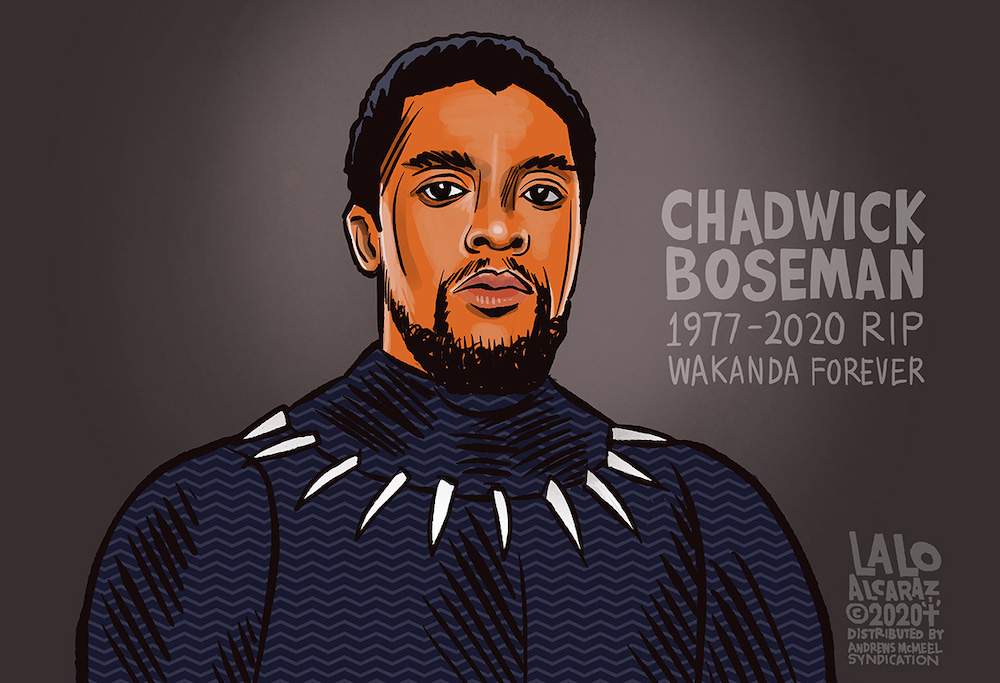 Sometimes, just when you think things can't get possibly worse, the universe finds a way to hit you in a way that reminds you otherwise. This year has been awful by so many measures. Between global pandemics and ugly politics, it really felt like 2020 couldn't get more agonizing.
Then, we lost Chadwick Boseman.
Of all the good, pure, loving souls this year could've taken, this one definitely hurts. This hurts in ways that words just cannot properly articulate. I say that not just as a lifelong fan of Marvel and Marvel superhero movies or as someone who cheered the success of "Black Panther." I say that as someone who respected the man since he showed his heart and acting talents as Jackie Robinson in "42."
I'll say it again. This hurts. When I saw this report, I didn't want to believe it. I thought it had to be a mistake or some elaborate troll job. Sadly, it wasn't. When the official announcement came down, I was in genuine shock.
I'm honestly at a loss for words here. Not since the death of Stan Lee have I been in such utter disbelief. I'd been bracing for Stan's passing, given his advanced age. I never imagined that someone like Chadwick Boseman, a man of only 43 who seemed to have a bright career ahead of him, passing away. The fact he was able to keep working as he fought cancer is a further testament to his greatness.
For someone like Boseman, who set himself apart as such a paragon of how great Hollywood could be, it just isn't fair. Absolutely nothing about this is fair. This man brought to life a character who resonated with millions. He rose to stardom for all the right reasons, making all the right choices, even as his own body failed him.
His loss will be felt for generations to come. Someone like Chadwick Boseman doesn't come around often. At a time when Hollywood seems to be lacking in respectable role models, losing Boseman stings even more. I don't know what else I can say, other than he will be missed a great deal. The world is an objectively worse place without him.
At the risk of ending this video on too much of a downer, here's a clip of my favorite moment from Boseman. Now that he's gone, these moments are all the more precious.
Wakanda forever!