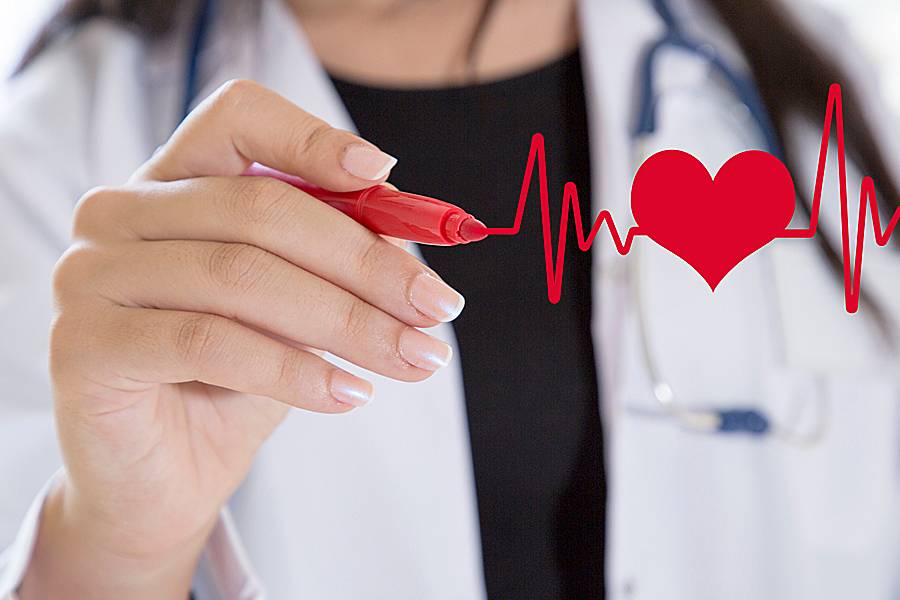 Everybody makes a fool of themselves at some point in their lives. It's inevitable. Like traffic, taxes, and boredom at a doctor's office, it's an ever-present prospect. You're going to do something stupid at some point. No matter how much time passes, you're going to look back and cringe. You'll feel so stupid at that moment that you'll wonder how you ever managed put your pants on that day.
Some people have more moments than others. The capable people learn and grow from them. The idiots and narcissists never learn, but make endless excuses. I don't deny I've had a number of those moments in my life. Some are more foolish than others. A few are things I'm not comfortable sharing. I will, however, share one that still makes me cringe and laugh with distressing regularity.
It involves a health scare that I had a while back. Don't worry. It's quite possibly the dumbest health scare you'll ever hear about that doesn't involve a hang nail or something a kid learned in sex ed. If anyone has anything stupider, I'd love to hear it.
Before I get into detail, I need to note the context of this scare. I'm not making excuses. I'm just highlighting that it didn't come out of nowhere. This happened shortly after a close relative began undergoing cancer treatments. On top of that, heart disease ran in my family. I had a valid reason for being overly cautious about my health.
That didn't make what happened any less stupid.
It happened one day when I was trimming my beard. I noticed a strange bump on my lower-right chin. It didn't feel like anything I'd felt before. I tried to look closer. I couldn't tell what it was through my facial hair. It didn't feel like a bruise or an ingrown hair. It just felt like a regular bump.
At first, I shrug it off. Then, I start picking at it, as people tend to do with things they don't understand. Naturally, it starts growing. At some point, it gets a little sore. I can feel it when I chew. That's when my mind starts racing.
What if it's a tumor?
What if it's some malignant cyst?
What if it's some crazy condition I don't even know about?
I'm not going to lie. I did start anxiously browsing WebMD for information, which you should definitely not do. Browsing WebMD in hopes of determining how sick you are is like watching old cop movies to learn how to defuse a bomb. You're only going to make it worse.
It's because of that I seriously considered going to my doctor. I even promised myself that, if it still hurt after a week, I would make an appointment. Thankfully, it never came to that because I soon found out what it was in the dumbest way possible.
It was a goddamn pimple.
That's it. That's all it was. It was just a pimple that had somehow formed in my beard and got irritated, probably because I kept picking at it. I only confirmed it was a pimple when it randomly popped. Again, I was picking at it. Having had serious acne problems since I was a teenager, I knew what pimples looked like when they popped. This just happened to be a particularly large one that my beard hid.
I wish I could say it was a relief, but I just felt so stupid at the moment that I would've preferred something worse. I vividly remember looking at myself in my bathroom mirror with this deadpanned expression, as though I'd just tried to cut a steak with a soup spoon. I would've laughed if it weren't so pathetic.
There's a time and a place to worry about your health. A global pandemic is bound to put everyone on edge and for wholly valid reasons. However, you don't do yourself any favors by being stupid. If anything, you'll only find creative ways to make it worse.
I've had plenty of other moments in my life when I've felt dumb. Given current events, I thought I'd share one about my health at a time when we're all a little extra health conscious. No matter the situation, we're all vulnerable to doing stupid things. We just need to be a lot more careful during a pandemic.
If anyone else has a story about moments when they felt dumb, please share them in the comments. As long as we're all stuck at home, we might as well use it as an opportunity for extra introspection.