Afterglow comes in many forms. As an aspiring erotica/romance writer, there are a few specific forms I appreciate more than most. If you read "Passion Relapse," you'll see what I mean.
Afterglow is a damn good feeling. It's a feeling born from knowing you accomplished something wonderful. Whether you've just made love to a beautiful woman for fixed a car without having to pay three grand to a mechanic, that feeling of accomplishment is a beautiful thing. Why shouldn't we enjoy it?
I've certainly been enjoying the feeling of having released my first publisher-supported novel. It's a huge step for me. Since I began writing erotica/romance novels, I've had to rely solely on self-publishing to get them out there. Unless you're already an established writer, self-publishing only goes so far. Sure, it can work if you're good at marketing. If not, you basically spitting into hurricane-force winds.
One of my primary goals since I began was to get the support of a publisher. That proved much harder than I thought. I've compiled a rather impressive list of rejection letters, some more demoralizing than others. Finally, Totally Entwined Group took a chance on me and now I can say I've actually been published. By all measures, that's a damn good feeling.
It's also not the end. Getting the support of a publisher was a major goal, but it was also a step in a much larger process. I certainly don't intend for "Passion Relapse" to be my only published novel. I also don't intend for it to be my best. I believe I still have much better and sexier stories to tell. I also believe I can improve on my skills as a writer.
That's the key to any skill or endeavor. You must be willing to keep improving. A skill like writing, be it erotica/romance or children's pop-up books, isn't something that can ever be completely mastered. It can only ever be improved. That's not some sort of snappy Zen quote. That's just what I've learned through nearly two decades of experience.
With that in mind, I want to lay out my plans for what comes next after "Passion Relapse." At the moment, I still have several completed manuscripts that I finished while getting "Passion Relapse" to market. I hope to submit some of those manuscripts to Totally Entwined Group, but the style of some of these manuscripts will likely require some tweaking.
Beyond the stories I've already completed, I also just started another novel that I actually came up with while I was revising "Passion Relapse." It's a novel with similar themes, but a very different set of circumstances. It also involves a bit more action compared to drama. It's not just emotional pep talks. There will be some heart-stopping moments in this story and not just those that make our pants feel too tight.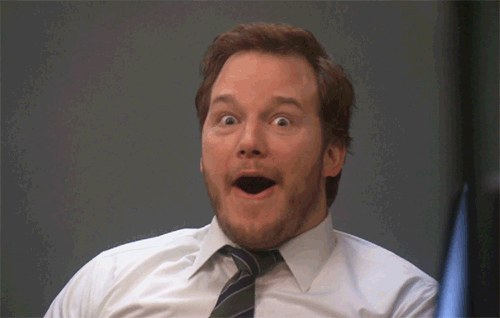 I don't have a name for this novel yet. The first draft isn't even complete. However, this is a novel I intend to submit to Totally Entwined Group for review. I think if "Passion Relapse" finds an audience, then this book will do the same.
Beyond that, I have two other book ideas I want to flesh out. One involves a few sci-fi elements, some of which I've already discussed on this blog to some extent. The other one involves a few supernatural elements, but that idea is a bit more tentative. I do plan to write, or at least develop, these ideas in the coming months. Whether they'll generate the same interest as "Passion Relapse" remains to be seen.
Right now, my main concern with my writing style is breadth. One thing I've noticed about my work is that my stories end up being a lot longer and wordier than I expect. When I saw the final word count for "Passion Relapse," I was genuinely surprised and a little concerned. I don't want my novels to drag. I don't want them to get boring either. I want them to be fun, sexy, and well-developed.
That's something I really hope that Totally Entwined Group can help me with. I feel I've already made improvements compared to my other self-published novels. I want to keep improving with my next novel and others after it.
Make no mistake. I'm still going to bask in the afterglow of having gotten a novel published. Like getting laid the first time, it's not enough to just do it once. You want more. You're intent on seeking more. You're willing to jump through more hoops and work harder to get more.
In that sense, I feel like I've matured as a writer. Now, I'd like to continue that process while telling some very sexy stories along the way. I hope that means plenty more moments of afterglow for both myself and those who read my novels.