Talk to any marginally successful adult, be they high-paid executive or a full-blown celebrity, and chances are they've worked at least one lousy job in their life. It's also likely that said lousy job was a service job. Some may look at those days with a fond sense of humor. Some might still have nightmares about them to this day.
We all had to start somewhere in our professional lives. Some people who are my age may still be behind the curve, struggling to get ahead. To those people, I offer my sympathy and support. To those who worked their way up from the bottom, I have a feeling that what I'm about to say will resonate with you.
That's because I have worked what most would classify as a menial, low-skill service job. In fact, that menial, low-skill service job happened to be my first job . It was not a fun or enjoyable job, to say the least. There were more bad days than good. However, it was the first time I earned my own money. It was the first time I felt like an adult, to some extent.
It used to be I would look back on that job and shudder. When the memories were still fresh in my mind, I could only focus on how miserable I felt working there. As I've gotten older, though, I look back on that job with a sense of pride because I feel it made me a better person in the long run.
It made me appreciate what it felt like to work at the very bottom of the totem pole. It also made me appreciate the people who worked those kinds of jobs for years on end, scraping away at roles that most of us take for granted. It also made me appreciate the people who had to work weekends, night shifts, or holidays. To this day, I go out of my way to thank those people because I've been in their position.
It's because of that experience and the lessons I learned that I believe everyone should work a lousy service job at some point in their lives. Regardless of whether you were born into a rich family or grew up in a one-room shack with no functioning toilet, working a job like that doesn't just establish someone in the real world where you work for your money. It really builds character, albeit not in everyone.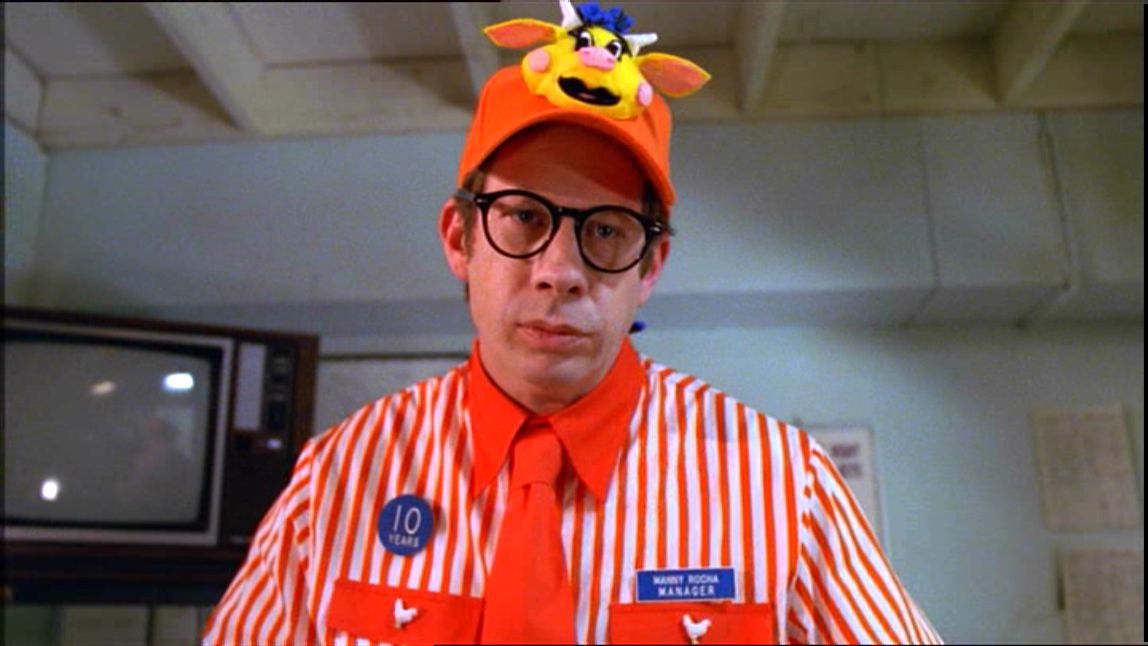 I know I sound less like an aspiring erotica/romance writer and more like everyone's dad in saying that, but that doesn't make it any less true. I certainly heard that from my family, but mine was one that practiced what they preached. Talk to any one of my relatives and you'll find that all of them have worked a menial job like I did at one point.
I have siblings, parents, and relatives that have worked as low-paid waitresses, bartenders, cashiers, dish washers, and fry cooks. Think of any low-level job you'd see at a restaurant or a fast food place. Chances are, someone in my family has worked a job like that and it shows in the kind of people they become as adults.
I see that within my family and beyond. I see it not just in how they value their work. I see it in how they value the others who do work. When my family goes to a restaurant, we go out of our way to treat the waiter or chef nice if they do a good job. Chances are, if you do your job well with us, we'll tip you nicely. That was a big deal in my family.
Now, as some of my family members have retired from their careers and settled into a less hectic lifestyle, I still see in them the values that working those jobs gave them. It taught them the value of work and the value of treating people with decency and respect. Look at the stories of how rich, entitled assholes with trust funds have treated people they consider beneath them. These values do matter.
For me, personally, there's one particular memory that stands out among all others that helped solidify the importance of those values. To recount that memory, though, I have to warn some readers here that this is not a very pleasant memory. If you just ate or have a weak stomach, I would recommend not going any further.
If you're still with me, then I commend you because this story may hit a little too close to home for some. It happened on one particularly dreary night at my job. This job, fittingly enough, happened to be at a fast food restaurant. Out of concern for legal ramifications, I won't say which one it was. I'll just say it's a very popular chain.
On this dreary night, I was already in a bad mood. I was exhausted, restless, and still in high school. It was not a good set of circumstances. Then, around the early evening, this family came into the restaurant with a baby that couldn't have been more than nine months old. He was a cute baby, but he was about to make my life feel even uglier.
After the family ordered their food, I was put on sweeping duty. That meant I had to be out there cleaning the tables and emptying the trash. For a job that was already pretty menial, this was as low as you could get. I didn't think it could get any lower. That baby I mentioned proved me wrong.
Shortly after the family began eating, the baby threw up. No, I don't mean a cute little spit-up that could be wiped away with a napkin. I'm saying this baby threw up his entire weight in baby vomit. I swear this kid broke the laws of physics with how much bile he spewed. I don't want to get into too much detail, but I kind of have to in order to get the point across.
Having just cleaned that part of the floor, I was right there to see a big pile of chunky white globs that resembled partially-digested marshmallows. I wish I could tell you how it smelled. Just imagine what it would smell like if roadkill was dipped in expired milk. That should give you a faint idea.
With that disgusting imagery in mind, imagine how I must have felt being the one who had to clean that up. I had to get down on the floor, the baby and his family still sitting at their table, and mop up those chunks of baby vomit. I don't care that I wore gloves. Touching it nearly made me throw up to.
In terms of low points in my life, that might have been the absolute lowest. I was a teenage kid on the floor of a fast food restaurant, making minimum wage and cleaning up baby vomit. When you've been that low in life, it leaves an impact. To this day, I see that moment as the one that motivated me to work to a point where cleaning baby vomit was not in my job description.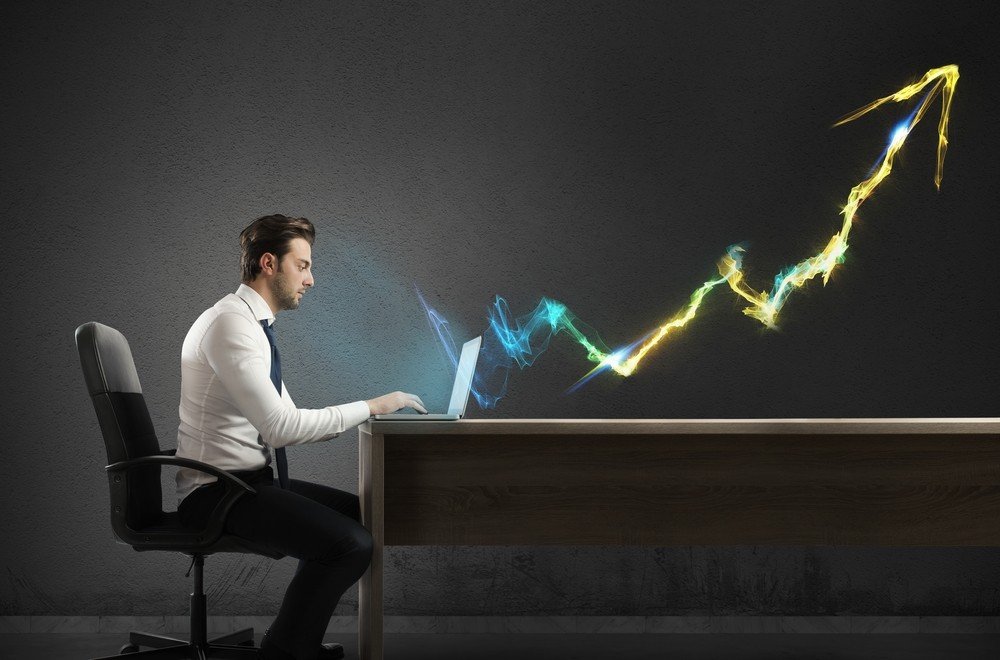 I imagine there are plenty of people out there who have similar horror stories about the kinds of jobs they worked. Some of them probably involve something as bad or worse than cleaning up baby vomit on the floor of a fast food restaurant. I would hope that such an experience was just as impactful on them as it was for me.
It's only when you're on the floor, cleaning up someone's vomit for minimum wage that you really know what it's like to be on the lowest rung of society's hierarchy. From that state, looking up and seeing how far you have to climb may seem overwhelming. However, you now know just how low you can get and you know that's not where you want to end up.
I wish I could say I quit after that night, but I didn't. I ended up working that job until the end of my senior year of high school. I still remember the last day as one of the happiest days of my life to that point. From that point forward, I made it a point to gain experiences and skills that ensured I wouldn't have to work a menial job like that again.
I'm happy to say I haven't worked a job like that since, but I still go out of my way to appreciate those who do. Every time I go to a fast food restaurant or see someone working a long shift at a retail store, I feel compelled to thank them. They may not believe it now, but that kind of job will make them a better person in the long run.
That's not to say you aren't a good person if you've never worked a job like that before. If you haven't known the feeling and stench of baby vomit, consider yourself lucky. My point is that working lousy jobs and enduring lousy shifts can help make you stronger in ways that you come to appreciate as you get older.
As much as I shudder at the memory/stench of that baby vomit, I'm glad I had that experience. It helped shape me into the kind of man I am today and I believe it reveals in others just how strong and/or resilient they can be. Given how much we rely on menial service jobs, I think we should all appreciate them and the people who work them.