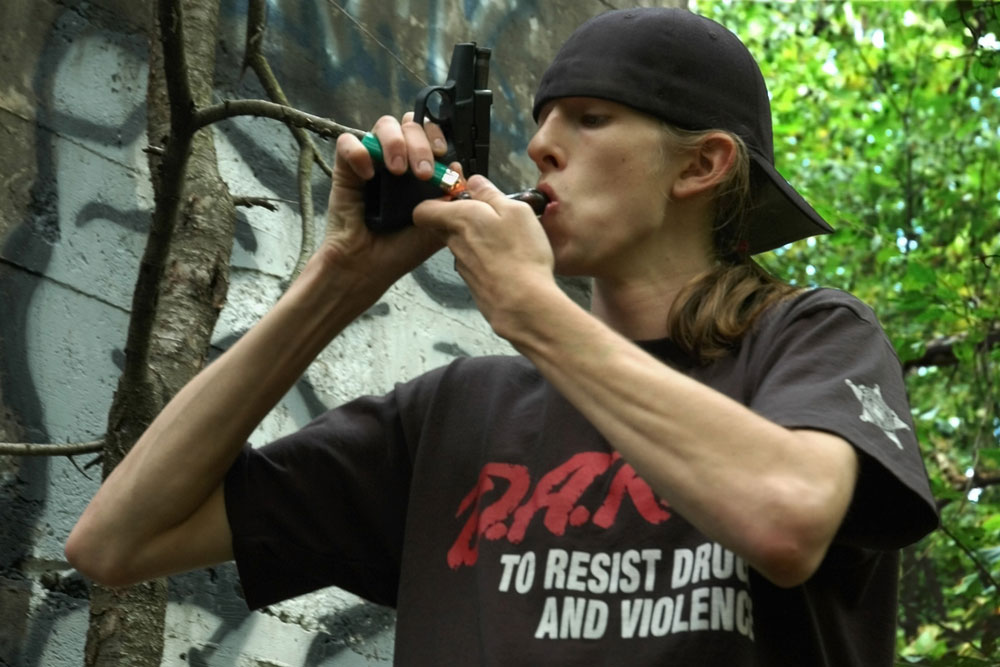 Don't do drugs. They're bad for you.
We've been telling that to kids for decades. Many people reading this probably remember hearing it as well when they were kids. They heard it at school, form parents, from churches, and from any number of anti-drug PSAs. "South Park" has even done entire episodes about it.
The message is out there.
It's not exactly ambiguous.
Drugs are bad and you shouldn't do drugs. We get it. It's so belabored at this point that it might as well be background noise.
However, it's for that very reason that we should scrutinize that message. I don't know if anyone has noticed, but despite all those anti-drug ads and programs, drug abuse is still a big problem. People are still doing illicit drugs and thousands still die from it.
Why is that?
Did these people not hear the same anti-drug messages that we've all been hearing for years?
It's very likely they did. It just didn't have any effect on them. That raises plenty of other questions. Before I even try asking those, I'd like to share a brief personal story about my experience with these anti-drug programs. Once I do, I hope it reveals why their impact is so muted.
When I was in grade school, the now-infamous Drug Abuse Resistance Education Program, better known as DARE, was in full-swing. All over the country, various schools and community programs would take time out of their schedules to hold these DARE-sponsored events. Those events were meant to be informative, but they always came back to just telling kids not to do drugs.
I was in the third grade when I first went through it. I distinctly remember only caring about it because it meant an entire afternoon had been cleared of other schoolwork. That's how most of my friends at the time thought of it, too.
The program itself wasn't that elaborate. We just had two men, a DARE spokesman and a police officer, sit down in front of our class to talk about drugs. I don't recall any discussions about addiction or why people do drugs in the first place. Almost everything revolved around identifying certain drugs and learning to say no to them.
Some of those drugs, namely marijuana, are now legal in large parts of the country.
Curiously, the two drugs they never mentioned were alcohol and tobacco, which are far more likely to be abused.
I'm sure there was a reason for this and it had to do with these two drugs having billion-dollar companies behind them, but I digress.
What my third-grade brain took away from this was mixed, at best. Going through this program, these well-meaning adults painted a strange picture. They made it seem like there are these evil, nefarious drug dealers lurking in the shadows, looking to jump you on your way home from school, and shove illegal drugs in your face.
As a kid who read a lot of comics and watched plenty of cartoons, I found that to be very strange. Even crazed supervillains had some motivation behind it. These DARE people never talked about that. They didn't mention things like drug cartels or gang violence. They just said these drug dealers are evil people who just want to get you addicted to drugs.
I honestly wanted to ask questions, but we never got a chance. This whole program was basically a lecture, not a discussion. The only questions they answered involved what certain drugs looked like and what they were often called.
Things got even more confusing in later years when I went through other parts of the program, which often included watching cheesy, poorly produced videos about the horrors of drugs. We would see pictures of ugly drug addicts and people getting arrested. At no point did we ever learn why these people were addicted or what happened to them after they got arrested. It was all so basic and bland.
Now, I understand keeping things basic for school kids, but it's also worth noting that kids have bullshit detectors. They may not be as smart or as knowledgeable as an adult, but they're not stupid. As a result, the way DARE framed drugs, drug dealers, and drug abuse never came off as something serious. It just felt like another case of adults talking down to kids again.
In that sense, I really didn't get much out of DARE. If anything, it often left me confused.
I understood what drugs were, but the way DARE talked about them left little room for nuance. I still remembered at the time my parents often saying we had to stop off at the drug store on our way home. I knew what they meant. Some of us had prescriptions that needed filling. My parents explained it to me. I understood that, despite my age.
Now, here's this program that constantly tells us drugs are bad and you should never do drugs, but never specifying what exactly they mean by "drugs." Technically, aspirin and cough syrup are drugs. Were those just as dangerous? Again, I never got a chance to ask questions to clear that up.
Even as I reached middle school and high school, DARE programs didn't change much. They just hammered away at that same message. Somebody from a police department would come to talk to a bunch of students and tell them not to do drugs. At this point, though, we were so numb to it that I remember some of my classmates falling asleep or doodling on their notepads the whole time.
To date, I've never met anyone who says the DARE program stopped them from doing drugs. That sentiment is mirrored in actual research done on the effectiveness of this program. For the most part, it didn't work. In some cases, it actually had the reverse effect because it sent the message to kids that drug use was far more common than it actually was.
Then, there were the kids and teenagers who did drugs just to spite adults. Tell them not to do something and they're just going to want to do it even more. I don't know how common they were, but I know for certain those people exist.
Now, I'm an adult and looking back on it, I won't say the DARE program was a total farce. I don't doubt for a second that the intentions behind it were good. I know people who've had drug problems. Drug abuse is serious and it really does a lot of harm. However, there are far better ways of talking about it with kids and adults alike. None of them involve talking down to anyone.
I also feel like DARE was incomplete. It talked about drugs, but not the kinds of drugs people most often abuse, namely alcohol and tobacco. I didn't learn about that until I was nearly in college. By then, most people already knew about it from other, non-DARE sources, so it was far too late to do anything about it.
It also felt like a missed opportunity because drug addiction has evolved since I was a kid. Today, abuse of prescription drugs is a far more serious issue than crack cocaine ever was. It's killing people at a terrible rate and the way it manifests is nothing like what the DARE program described.
These days, DARE is largely seen as some cheesy relic from the late 80s and early 90s. That's true to some extent, but having gone through it, I also think it's worth looking beyond the dated references. It showed that we all realized there was a drug problem in this country. We needed to address that problem. We just went about it the wrong way with DARE.
I'm not saying we've fixed our approach to educating people about drug abuse. People are still using, abusing, and dying from drugs at an alarming rate. If DARE taught us anything it's that there's plenty of room for improvement. We just have to be willing to be serious, realistic, and understanding of this issue. If we aren't, it'll only get worse.