For many people, Mother's Day is only a holiday for greeting card companies and florists. I understand that, to some extent. It can feel contrived, needing a holiday and an assortment of commercial products to celebrate the heroics of motherhood. It's still worth celebrating, especially when you happen to have an awesome mother like mine.
I've gone out of my way to brag about how great my mom is on this site. I don't just do that because she's a regular reader. She really is that awesome. She was my first superhero. She brought me into this world, cared for me, nurtured me, and taught me the value of channeling your passions. It's not an exaggeration to say that her love helped me become the man I am now.
I haven't always made it easy on her, but she has always gone the extra mile. She always shows me love, even when I'm being difficult. She always tells me what I need to hear, even when I don't want to hear it. I could be having a terrible day, lashing out at anyone and everyone around me for no reason. My mother would still show me love, no matter what.
I could tell story upon story that demonstrate why my mother is so wonderful, but in the spirit of Mother's Day, I'd like to share one in particular that I feel gets the point across better than any card or flower. It's a memory that she knows very well and one I know she also cherishes. In many ways, it reflects how difficult and how meaningful mothers can be.
This particular moment occurred on Mother's Day years ago. I was still a kid in Elementary School, but I was at an age where I could do more for my mother than just give her a card. We'd made plans a week earlier about how we were going to spend Mother's Day. I made her many promises. I was going to be the one to take care of her for once.
Then, on that fateful Sunday, I woke up feeling horribly sick. I'm not talking about a headache or one too many bowls of ice cream sick. I was running a 101-degree fever and throwing up. It was bad and on the worst possible day. Instead of me taking care of her on Mother's Day, she ended up having to go the extra mile again, caring for a sick child.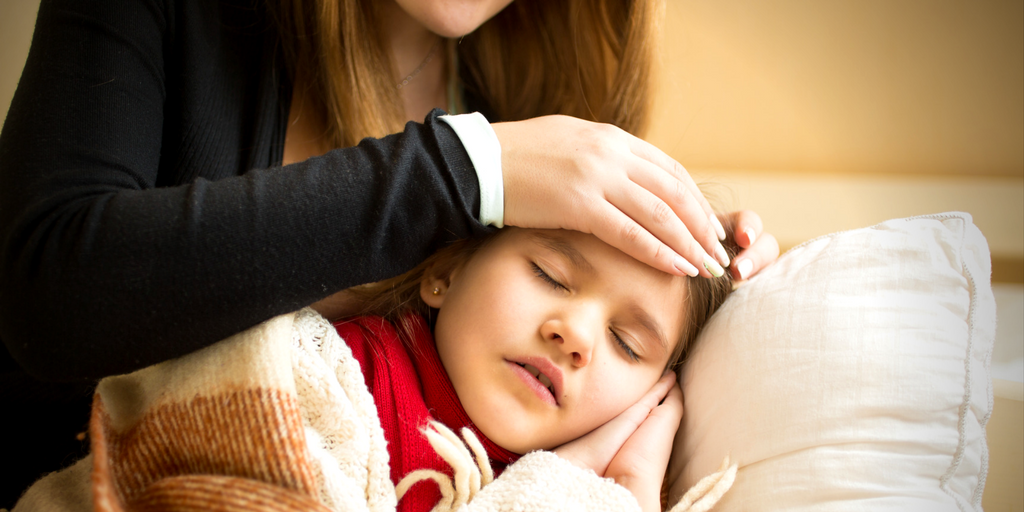 By any measure, it's not how a mother wants to spend Mother's Day. Instead of cards and breakfast in bed, she had to take me to the doctors and clean up after me when I threw up. It could've been the worst Mother's Day either of us had ever experienced. Instead, it ended up being one of the best.
That's because, on that day, I gained a new appreciation for everything my mother did for me. This was supposed to be her day, but here she was, caring for me as any loving mother would. At no point did she ever show any frustration, anger, or resentment. She still tended to me with unconditional love, never hesitating to smile or do whatever she could to make me feel better.
It says a lot about her and about motherhood, in general. There are times when a mother has to step up, throw away her plans, and focus all her energy on her ailing child. It's rarely convenient. It can even happen during the times when you most need a reprieve. Between me and my siblings, my mom certainly needed plenty. She still never hesitated to do right by her kids.
That fateful Mother's Day was a disappointment on every level. In time, though, it became an oddly fond memory for both of us. I remember it because my mom was at her best during that day. The holiday didn't matter. Caring for me when I was sick became her top priority and she did it as well as any grateful son could ask.
Even when she brings it up, she often smiles at the memory. I think she understands why that Mother's Day stands out among the many that came before it. Instead of a celebration, she got a chance to vindicate the value of loving moms and she did so masterfully. She has every right to be proud of how she handled that day and I'm sure she is, even after all these years.
I don't remember how long it took me to recover from whatever illness I had that day. What I do remember, though, is how important Mother's Day became in the years that followed. Before, it had been a formality, of sorts. After that, I felt like I had to go the extra mile as well to show my mother how much I loved her and how much I appreciated her.
This year is no different. She knows I have plans to make this Mother's Day as special as it should be. She also knows that I'll always treasure that fateful Mother's Day from years ago when everything went so wrong, but ultimately revealed just how much lover a mother can give to her child. It's a beautiful thing and something for which I'm eternally grateful.
I hope this personal story inspires others out there to show their moms some extra love tomorrow. To my own mother, who I hope reads this at some point, you deserve all the love a son can give and then some.
Thank you for being so awesome.
Thank you for being the best mom a guy like me can hope for.
To all you other mother's out there, thank you for filling this world with your love.
Happy Mother's Day!