This will probably surprise no one who regularly visits this site, but I love romantic sub-plots. In many cases, they're my favorite part of a movie, TV show, or comic book. I've made my love for romance in general fairly well-known, but romantic sub-plots offer a special kind of appeal.
Now, when I say romantic sub-plots, I'm not referring to the stories built solely around romance, like many of my novels. I'm referring to stories that are primarily presented as another genre, be it sci-fi, fantasy, or a blatant "Die Hard" rip-off, but include a secondary romantic story that runs parallel to the main story.
Sometimes, that story is subtle. Sometimes, it becomes a major catalyst for other parts of the main story. Sometimes, it just adds a little melodrama in between all the bigger, flashier conflicts. Watch pretty much any prime time show on the CW these days and you'll see examples of every kind to some extent.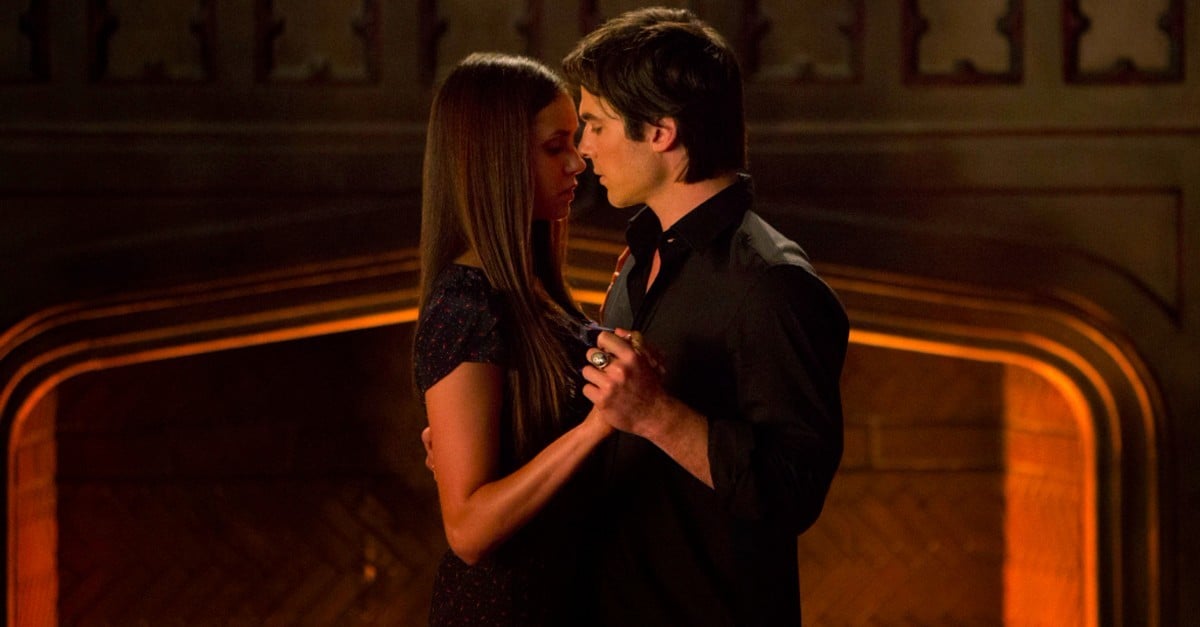 As much as I love these sub-plots, though, they can also be frustrating. For every romantic sub-plot I felt was handled well, I can think of five others that were horribly botched. On one end, you have the rich, balanced love story of Han Solo and Princess Leia in the original "Star Wars" trilogy. On the other, you've got the inherently toxic love story between Penny and Leonard in "The Big Bang Theory."
There's so much variety and diversity to romantic sub-plots that I could spend an entire weekend going through all of them. However, for the sake of making a more concise point, I want to focus on what makes a romantic sub-plot truly compelling. Regardless of genre, medium, or scope, a good romantic sub-plot can really enhance the overall plot.
Like every other sub-plot or storytelling tactic, though, romantic sub-plots are prone to all sorts of tropes, cliches, and traditions. Some are more useful than others. However, some can create obstacles and pitfalls that derail an otherwise promising romantic sub-plot.
While I don't consider myself an expert on all the mechanisms that go into a good romantic sub-plot, I do know plenty of others out there who are far smarter than me and far more capable of explaining the subject in a more comprehensive way. They may not be experts either, but they know how to get the point across.
That's where wonderful YouTube channels like Overly Sarcastic Productions come in. I've referenced it before in previous discussions about strong female characters, but it also provides other extensive breakdowns of various tropes and does it in a colorful, entertaining way, sometimes literally.
One such video in their Trope Talk series covers romantic sub-plots and the breakdown here is the best I've seen to date on what makes a good and not-so-good sub-plot. If you haven't seen it yet, I highly recommend you watch it. If nothing else, it should put some of your favorite and least favorite romantic sub-plots into a larger context.
There's a lot of fast-talking, broad-based breakdowns of this trope, which the narrator freely admits she doesn't fully understand. However, she demonstrates that she understands enough to point out what not to do when pursuing a romantic sub-plot on a fairly basic level. I want to go beyond basics.
The video singles out a few TV shows and cartoons where the romantic sub-plot falls flat, such as "The Legend of Korra" and "Castle." In both cases, the sub-plot is very shallow in that it's built entirely on the fact that a straight male and a straight female character work closely together. As such, they become romantically entangled.
Therein likes the most glaring problem, though. Just being two characters who work together is seen as sufficient to justify the sub-plot. As a result, there's no effort to build meaningful chemistry between the characters. In some cases, there isn't even an effort to establish whether they're romantically compatible with one another.
This is probably the most common, not to mention the most annoying, problem that arises when romantic sub-plots enter a story. The sub-plot is given the bare minimum in terms of depth, relying on the audience to fill in the blanks as to why these two should be together.
This happens a lot in the superhero genre. Romantic sub-plots and soap operas are the cornerstone of some of the most iconic superhero comics, TV shows, and movies. One of the most epic examples, the Dark Phoenix Saga, is set to become a movie next year. However, I would argue that the superhero genre is most guilty of this common shortcoming.
Take, for instance, the first "Iron Man" movie and the romantic sub-plot between Tony Stark and Pepper Potts. Never mind the fact that these two characters don't have much of a romance in the comics. The first movie and the two successful sequels that follow do plenty to establish Tony and Pepper as the primary romance of the story. However, it does little to show why these two belong together.
The same thing happens with Thor and Jane Foster in the first two "Thor" movies. Unlike Iron Man, the comics establish a more robust romantic history between these two. The movies, however, do little to drawn from this history. They rely solely on the fact that Thor spends a little time around Jane, she's attracted to him, and that's all that's necessary for the romance to unfold.
Again, it's shallow in that it relies too heavily on the audience to fill in the gaps of chemistry and compatibility. For any functional romance, those gaps are pretty big. Just getting together is only a small part of that process and the story around it. Movies like "Thor" and "Iron Man" give the impression that just being around each other long enough is sufficient. These characters don't have to actually work on their romance.
Compare that to the much more developed romances in the superhero genre, such as Barry and Iris in "The Flash" TV show. In that romance, just getting together isn't the end of the story. It's just part of it. Barry and Iris actually work, struggle, sacrifice, and even argue at times, but that's exactly what makes their relationship so meaningful.
Outside the superhero genre, there are other ways the romantic sub-plot gets derailed in a way that's more annoying than entertaining. I think "Friends" was one of the worst offenders with Ross and Rachel because almost the entirety of the sub-plot was built around them struggling to get together. Sure, the process of two people coming together can be compelling, but that can't be the whole story.
Movies tend to struggle with it even more, but mostly due to logistical reasons. There's only so much romantic development you can squeeze into a two or three hour movie. However, it can be done. Despite being brief and tragic, the sub-plot of Sarah Conners and Kyle Reese in the original "Terminator" movie showed that it is possible for a romantic sub-plot to be meaningful within those limitations.
Far more often, though, movies try to rush a sub-plot or outright force it. That's part of what makes any romance hard to take seriously. In a movie like "Jurassic World," where you have two very different characters in Claire and Owen, it really has to be forced because outside the plot of the movie, it's hard to imagine these two having a meaningful relationship.
In some respects, that's a good litmus test for any romantic sub-plot. If you can't see the characters involved functioning outside the plot of the movie, then chances are the romantic sub-plot is fundamentally flawed. It's easy to imagine iconic couples like Superman and Lois Lane, Cyclops and Jean Grey, or even Allie and Noah in "The Notebook" enjoying a functional relationship past the final credits.
Even for couples where it's harder to picture them outside a conflict, it helps when a romantic sub-plot still puts in extra effort to make the romance believable. While this is a challenge in movies, TV, and comics, I've actually seen this handled a lot better in modern video games.
Romantic sub-plots are important elements of popular games like the "Uncharted" series. What makes that sub-plot effective, though, is how much time and energy is put into establishing why a man like Nathan Drake would be with a woman like Elena Fisher. It even goes out of its way to show how these two characters create a genuinely functional relationship towards the end.
While it might be a bit of a stretch, I would also cite the "Mass Effect" series that I've praised before in how well it handles romantic sub-plots. Now, it's a stretch because the game is structured in a way where the player can choose a particular romantic sub-plot or choose to not have one at all. That makes the story a lot more fluid than a movie or TV show, but it still manages to create depth for a sub-plot.
That depth shows, regardless of which romantic sub-plot the player chooses. Whether it's Shepard and Liara, Shepard and Ashley, or Shepard and Garrus, the game provides opportunities for depth and development. If you follow the sub-plot through to the end, the romance has genuine dramatic weight.
In the end, that's the most important impact of any romantic sub-plot. When done right, it adds greater weight to the overall narrative. It creates an emotional dimension that goes beyond just achieving a goal or surviving a conflict. It fleshes out the emotions, passions, and desires of the characters involved.
Conversely, it can really disrupt the plot when done wrong. I've already covered how the worst love triangle in history derailed the X-men movies. Talk to any "Star Wars" fan and they'll probably say the poor romance between Anakin Skywalker and Padme was the most disappointing part of the prequels not named Jar Jar Binks.
To some extent, a romantic sub-plot is a gamble. It stretches the odds, but it also increases the payout. When it fails, it can fail pretty spectacularly. When it works, though, it can make for some of the most dramatic, passionate moments in a story. As an unapologetic romance lover, I say it's a gamble worth taking.