Just thought I'd give a quick update on the status of "Embers of Eros," the book that has proven to be quite the tease, if that's not too fitting a term. A couple weeks ago, I finally heard back from the infrequently responsive folks at Crimson Frost Publishing. After a number of annoying delays that were neither my fault, nor theirs, they sent me the edits to "Embers of Eros."
Well, in between blogs and contemplating new ways to apply caveman logic to this crazy world we live in, I've been working hard on those edits. They've revealed a number of style and grammar issues that I hope to refine for future books. They've also revealed a few loose ends that I needed to tweak, which I have.
Considering how many times I've read, reviewed, re-reviewed, revised, revised again, and revised one more time for the hell of it, it's been a pretty arduous process. I can see why some writers lose their goddamn mind, but I can also see how it brings out the best parts of the creative process.
You can't treat every piece as if it's it were drawn from William Faulkner and Stephen King's brain matter. You always have to be willing to improve and refine your craft. It's never something you master. It's just something you keep improving. If you get really good at it along the way, then it'll show.
I want to keep getting better at my craft. I want to keep telling sexier, smarter, more romantic stories. "Embers of Eros" is just another step in that process. So after a few late nights and some overtime, here and there, I've finished! The edits are done and sent off to Crimson Frost for their final approval.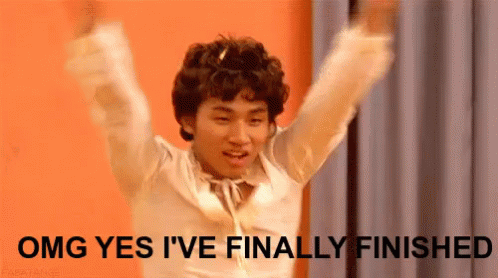 Now I don't have a solid release date yet, but I've been told by an editor that the aim is to get "Embers of Eros" on the market by the end of the year. Given Crimson Frost's history of gross procrastination, I'm not going to assume more than I should with that announcement. If I do get something concrete, I'll be sure to announce it here.
I'm working with the hope that "Embers of Eros" will be my first showcase of what I can offer the world of erotica/romance. I know I have several self-published books out there already, but let's face it. Those books aren't going to get anyone's panties wet if they don't get some kind of support from a publisher.
It is my sincere hope that "Embers of Eros" gets my foot in the door, so to speak. Before I can make a career out of this passion of mine, I need to carve myself a niche. I believe "Embers of Eros" can be the first of many steps in that process. If I can make a few romance/erotica fans satisfied (and horny) in the process, I'll consider it a success. The money would just be a nice bonus.
In addition to the edits on "Embers of Eros," I also wanted to announce some more potentially exciting news. I want to emphasize the potential part because this is nothing concrete. This may just be me getting my hopes up and making my ass a larger target than it needs to be, but it is promising.
Another one of my manuscripts, which I've yet to self-publish, got a partial response from another publisher. The manuscript is for a story called "Passion Relapse," a story I wrote shortly after "Embers of Eros." I've been sending it to various romance and erotica publishers without much luck. Being so focused on "Embers of Eros," I pretty much put it aside.
Then, on a rainy and dreary weekend, responded in a way that didn't include an outright rejection. Just like that, I was spewing rainbows from my mouth with glee. It's not a rejection. These days, that's as good a news as someone in my position in the romance/erotica game can hope for.
So far, I don't have much to go on. All I know is that someone from this publisher (who I'll refrain from naming for the moment) has been assigned to review my manuscript. That means they didn't just read the first few pages, roll their eyes, and throw in the trash. I have a feeling that's farther than a lot of manuscripts get these days so I'll take that as win.
I don't know when I'll hear more. Given how long "Embers of Eros" took just to get edits, I like to think I've gotten pretty adept at exercising patience. I'm fully prepared to exercise more, if only to hedge my bets, so to speak. If things don't work out with Crimson Frost, then perhaps this new publisher will give me another option. At a time when my other options involve rejection letters, that's a big fucking deal for me.
It's an exciting time. Again, I don't want to get my hopes up too much, but I'll allow them get up just a little. I love writing romance/erotica. I love conjuring sexy, exotic stories to warm the loins of the masses. I'd like to be able to make a living doing so and I hope this is a small step in that process.