For lifelong football fans like me, this is often a bittersweet time of year. The most eventful parts of the NFL offseason have come and gone. Both free agency and the NFL Draft are behind us. All 32 teams in the NFL are very different compared to what they were when the 2020 season ended. For many fans, especially of those whose teams had major overhauls, it's an exciting time.
As of now, every team is 0-0.
Every team has the potential to go from worst to first.
Every player has the potential to become the best at their position.
At this point, most people know what they're team is going to look like when the season starts. Now, we also know who, when, and where they'll play because the NFL just released the full 2021 schedule. It all starts on September 9, 2021 with the Cowboys facing the defending Super Bowl champion Buccaneers. Even if you're not a fan of those particular teams, that'll be a glorious day if you're just a football fan in general.
Given how crazy last year was with games being delayed and no fans being in the stands, I am ready for a full season that isn't utterly chaotic because of a once-in-a-century pandemic. I can't wait to see the day when full stadiums of cheering fans are a regular thing again. It's something I hope players and fans alike never take for granted.
While that wait is going to be long from here on out, the release of the schedule already has me excited. So, to help pass the time while I wait for kickoff, here's a brief list of the games from 2021 that I'm most excited about. Please note that this is just my list. Yours may differ considerably, depending on your favorite/most hated team. If you think there's another game worthy of such hype, please mention it in the comments.
---
#5: Jaguars @ Texans in Week 1
This is likely more of a curiosity than anything else. It's the debut of the all new, fully rebuilt Jaguars and their new number one overall pick, Trevor Lawrence. Some call him Football Jesus. Some think he's a once-in-a-generation quarterback who will take the Jaguars to a whole new level. We may not know how true that is with this game, but I'll certainly be curious to see what he and Urban Meyer can do.
Plus, Tim Tebow could be back. That can only make this game more exciting.
---
#4: Steelers @ Chiefs in Week 16
These are two perennial playoff teams with high-flying offenses. They both have Hall of Fame quarterbacks and Hall of Fame coaches who have won Super Bowls. This is one of those match-ups where you know you're getting the best and at this point in the season, this match-up could very well determine which team has the top seed in the playoffs and which team will have to travel on their path to another Super Bowl.
Then again, Tom Brady and the Buccaneers didn't mind traveling last year on the road to their championship, so there's that.
---
#3: Packers @ Chiefs in Week 9
I know. It's another Chiefs game. No, I'm not playing favorites. I've just been watching football long enough to know that Patrick Mahomes makes any game worth watching. However, add future Hall of Famer Aaron Rogers to the mix and this could be must-see TV. Now, it's not yet clear what'll happen between the Packers and Rogers. I've been following the trade rumors along with anyone else. I don't think there's enough there to think someone different will be under center by the time this game is played. Hopefully, it's still the match-up we all hope it will be.
Plus, this should've been the Super Bowl last year. It really should've.
---
#2: Ravens @ Steelers in Week 13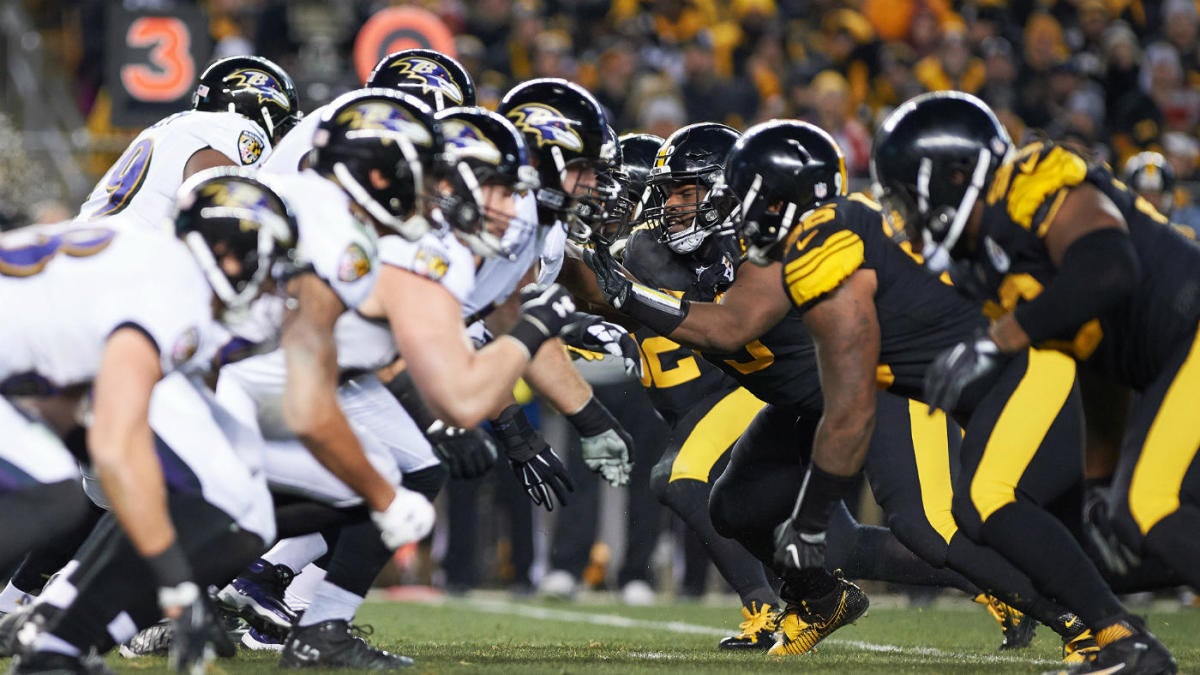 I don't think I need to say much to justify this. It's Ravens versus Steelers. They're not just division rivals. They're two of the hardest hitting teams in the AFC. Both are regularly in the playoff hunt, especially by mid-season. Both have top tier quarterbacks and quality defenses. It's usually at this point in the season where one team separates themselves from another and it's usually in a match-up like this when we see these teams at their best.
If you're a fan of old school had-nose football, this is your game.
---
#1: Buccaneers @ Patriots in Week 4
It's Tom Brady's first time playing in Foxboro for a team that's not the Patriots. Need I say more? Tom Brady is the greatest quarterback to every play and his greatness brought six Super Bowl titles to New England. Him leaving was a big deal. Him coming back as a Buccaneer after winning them the Super Bowl will an even bigger deal. This is one of those games that'll have a lot of drama to it. It'll feel like a playoff game and it'll only be Week 4.
For that reason, this will likely be the most anticipated game of the season for many, myself included.
---
I'll say it again. I am so ready for some football. I know I'll have to wait a few more months for it to arrive, but I'll be ready when the time comes. The wait will be agonizing and these five games are just a small slice of a much larger, more delicious cake that is the NFL season, but it'll be worth it.