There's a famous quote attributed to American journalist, H. L. Mencken, on Puritanism. It goes like this:
"Puritanism. The haunting fear that someone, somewhere, may be happy."
I've always found that sentiment humorous and more than a little revealing. It's one I often notice with people who have extreme views on politics, religion, or some other arbitrary social construct. I see it those who are overly liberal or exceedingly conservative. I see it in organized religion among adherents who are exceedingly-strict with their dogma. I even see it among ardent comic fans to some extent.
Wherever you find a subject in which people can hold extreme positions, you'll find people who are aghast at the idea that someone else within their domain is happy or having fun. Some take it as a direct insult, as if anyone who isn't as passionate about their opinion is an affront to their very being.
Some Christians and Muslims are genuinely appalled when they see someone getting drunk and fooling around.
Some Hindus are just as appalled when they see someone enjoying a big hunk of beef for dinner.
Some feminists are outraged when they see men acting extra-masculine or even women acting traditionally feminine.
Even some anti-feminists are outraged when they see women exercising some degree of freedom, be it sexual or legal.
What's going on here? I get why people get upset when they see a gross injustice in the world, be it a natural disaster that claims many lives or some atrocity committed by a violent psychopath. Human beings are naturally empathetic creatures. It makes sense for us to get worked up about those horrible situations. Why would we get just as worked up about people having fun or being happy?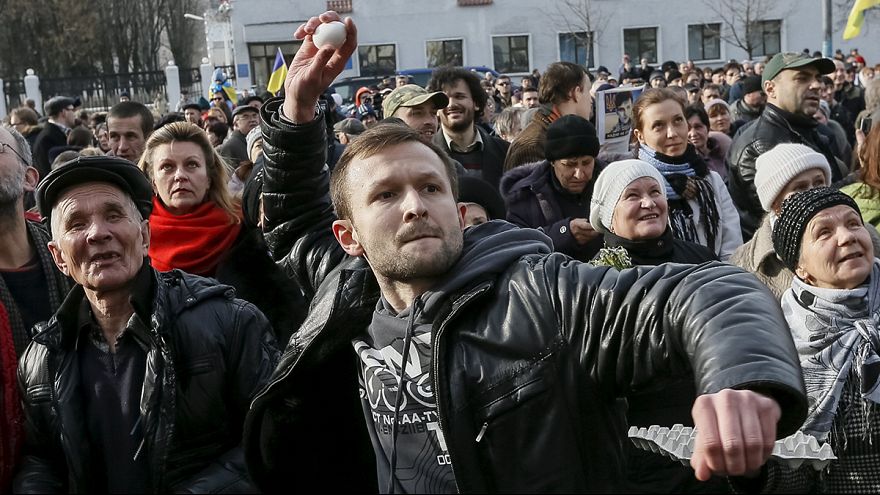 I found myself asking that question a lot after a non-scandal broke out involving Alexandria Ocasio-Cortez, the youngest woman ever elected to the United States Congress. Being young, female, beautiful, and an unabashed liberal, she's bound to attract criticism from her rivals and she certainly has since her election.
I understand there's always going to be some mud-slinging in politics. However, an attack involving an old video of her from college took the discourse to a new domain of absurdity. What was that old video that a conservative rival used in an attempt to discredit her? Did she go on a racist rant, joke about sexual assault, or give unsolicited opinions about Israel?
It was none of that. It was just a video of her dancing in video that mirrored a classic scene from "The Breakfast Club." Seriously, that's it. She's just dancing, smiling, and having a great time. Remember, this was intended to attack her.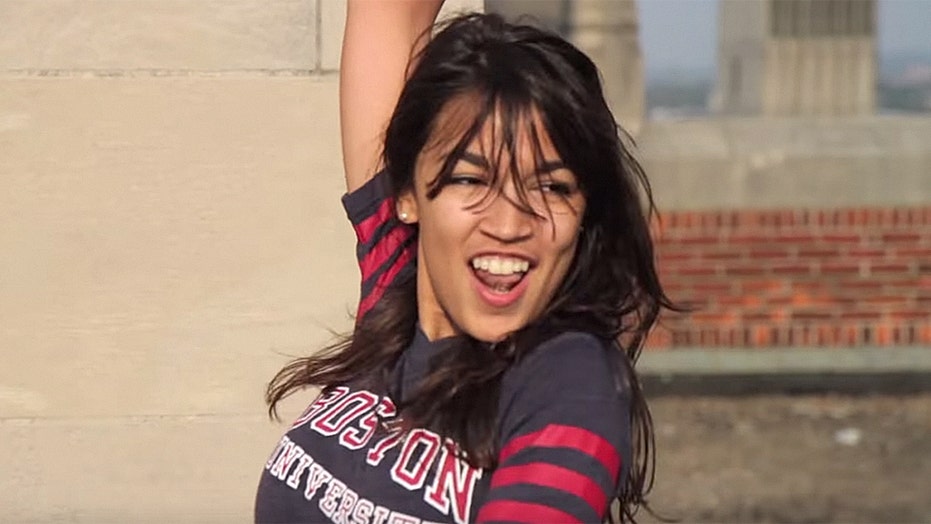 Much to the chagrin of her rivals, it backfired. Most of the people who saw it thought it was adorable. I thought it was great. She and her friends are smiling, having fun, and enjoying themselves. What's wrong about that? Why is fun and happiness a political weapon?
These are serious questions that are hard to take seriously when an issue involves happiness and fun. After all, who could possibly be against that other than those misery-loving Puritans that H. L. Mencken joked about? Well, there is twisted logic to it and it's distressing in its implications.
This actually isn't the first time a video of young people dancing and being happy caused a political scandal. Back in 2014, six youths in Iran were arrested and punished for having the audacity to dance together in a video to the Pharrell Williams song, "Happy." This being Iran, a country ruled by a radical theocratic regime, they just couldn't tolerate that.
The reasons for that intolerance weren't the same was those behind the attack on Ms. Ocasio-Cortez, but the twisted logic was the same. These people were doing something other than working for the advancement of a particular movement, specifically Iran's theocratic regime. Moreover, they were having fun in the process. From the perspective of the ruling state or radical ideologues, that's just untenable.
I'm not being coy in making that point. People having fun and being happy is a legitimate problem for any religious, social, or political movement. That's because, much to the horror of adherents, people who are content generally don't want to get worked up about anything . They're enjoying themselves. Why should they want to change anything about their current situation?
Happiness and fun are essentially kryptonite to anyone who wants to rally supporters to overthrow a government, the patriarchy, or angry "Star Wars" fans. They're not just the ultimate distraction. They send the message that the current state of affairs is good and doesn't need a radical upheaval. For those who want that upheaval, it's a huge obstacle.
To some extent, the success of any movement requires that people never be happy or have fun. It's how you keep the revolutionary fervor going. It's how supporters of a movement stay energized. If they're angry, upset, and distressed, then they'll stay motivated. They'll keep working and sacrificing to alleviate this troubled state.
Even in the absence of a powerful moment, fun and happiness can be a problem for an established order. Whether it's a Western-style democracy or an old-school autocracy, people who have too much fun can become a liability. Too much fun and happiness could negatively impact their ability to work in the interests of that order. Even when times are good, there's a tendency to attack anything that's too fun.
Think back to the outrageous moral panics of the class, such as those involving comic books, dungeons and dragons, and various forms of music. In fact, you don't even have to venture into the past. Just look at the current panics surrounding video games, porn consumption, and illicit drugs. There are all things that people have fun with, but they're a not-so-subtle threat in the eyes of the established system.
From the perspective of those fueling the panic, all this fun won't just keep people content and distracted. It'll bring down the whole of society. That's not just hyperbole. In their minds, they envision a world where everyone is having fun reading comics, doing drugs, and listening to heavy metal music. While they're having that fun, though, the world around them is suffering.
Nobody is going to work and sacrificing for the community. Nobody is pairing up with an appropriate partner and having children that go onto be productive, tax-paying workers/consumers/adherents. For the rulers, politicians, and religious figures who benefit from that system, this vision is nothing short of apocalyptic.
This gets especially touchy whenever sex gets involved. If you want to understand why sexual promiscuity and the LGBT community have faced so much condemnation over the years, look no further than the constant refrain that they will ruin civilization. It's not just that they don't produce families/children/workers/taxpayers/adherents. There's too much room for personal fulfillment.
Granted, their concerns are unfounded. The idea that everyone in a society would suddenly be distracted indefinitely by something that's just that much fun underscores just how easily people get bored or distracted. People are chaotic and diverse in how they live their lives. They can't even agree on the color of a dress or whether this picture of Bill Murry or Tom Hanks.
It's still a crippling fear for every ideology or existing society. Too much happiness and fun will just cause it to collapse entirely. Even individual people who have too much fun are somehow flawed because they're not passionately and angrily pursuing some sort of larger goal.
Think back to the attack on Ms. Ocasio-Cortez and her fun-loving dance. From the perspective of her attacker, they thought they were showing that this woman was incapable of pursuing the goals she promised in her campaign. They thought it would undermine her credibility, as a politician and a potential threat to the opposing party.
However, those same attackers made the same mistake that everyone in a moral panic tends to make. People, in general, like having fun and being happy. They even appreciate those who can achieve it in their own unique way. It's a losing battle, waging war on fun and happiness. It's also a battle that those seeking to preserve power or pursue radical change can't avoid.
Happy people having fun aren't going to care about whatever angry rhetoric they're trying to sell. Why would they? They're too busy enjoying themselves.